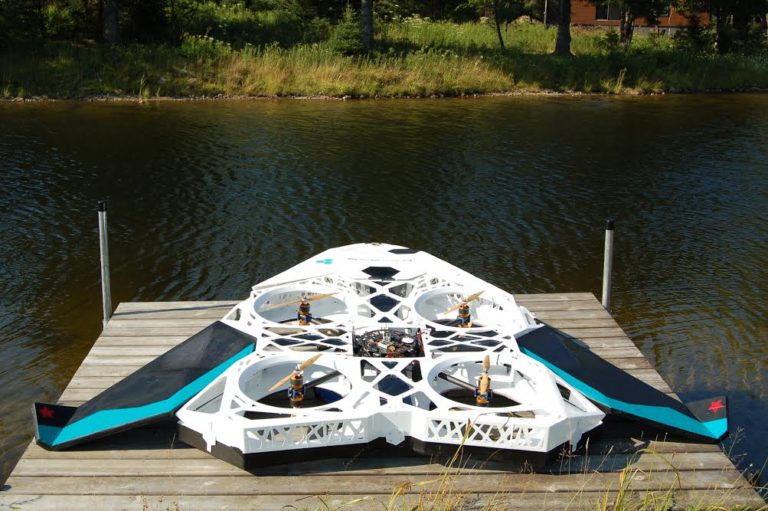 Canada: A Montreal-based tech startup, SlidX, has unveiled a technology that can help people during medical emergencies, at the scene of an accident, or a major disaster. The company's developed Gyro-X8 KAYRYS is one of the coolest 3D printed drones created by SlidX that has been unveiled around the world as the newest technology in first responders for medical emergencies.
This drone is meant specifically to assist in carrying medical assistance to areas where an accident of any sort may have occurred. While people are not being transported in this aircraft, volumes of medical supplies can be dropped off and data can be obtained as to what is going on at the site. The KAYRYS was partially 3D printed during prototyping.
The SlidX team was inspired to use the technology as they have seen it as a growing and useful trend within technology, recognizing all the benefits it offers. Working with their partner, Lézar3d, also headquartered in Montreal, SlidX saw their drone come to life with 150 pieces of the front part 3D printed—and all in less than 20 days. Overall, four different 3D printers were used to create 60% of the vehicle.
Like most combination 3D printing and drone enthusiasts, the team was well aware of how the benefits would far outweigh using more conventional technologies—with self-sustainability at the top of the list for repairs—something which needs to be a priority in the business of flying machines that may sustain a bump along the way, or even an unfortunate crash.
And like so many involved in creating new technology today, protecting the environment is a priority. The team at SlidX was very concerned with reducing the carbon footprint. They 3D printed with PLA and made the drone completely electric. They state that this vertical take-off and landing aircraft (VTOL) drone is meant for flying major missions in helping people in need quickly and efficiently, as time becomes the enemy in the face of disaster and injury.
The drone currently has a battery life of one hour, with a maximum load of 12g. It provides crucial assistance to both medical professionals and the injured, and is able to use its ergonomic, aerodynamic design to fly into areas (and to fly higher), when no other vehicle or person may be able to get there right away.