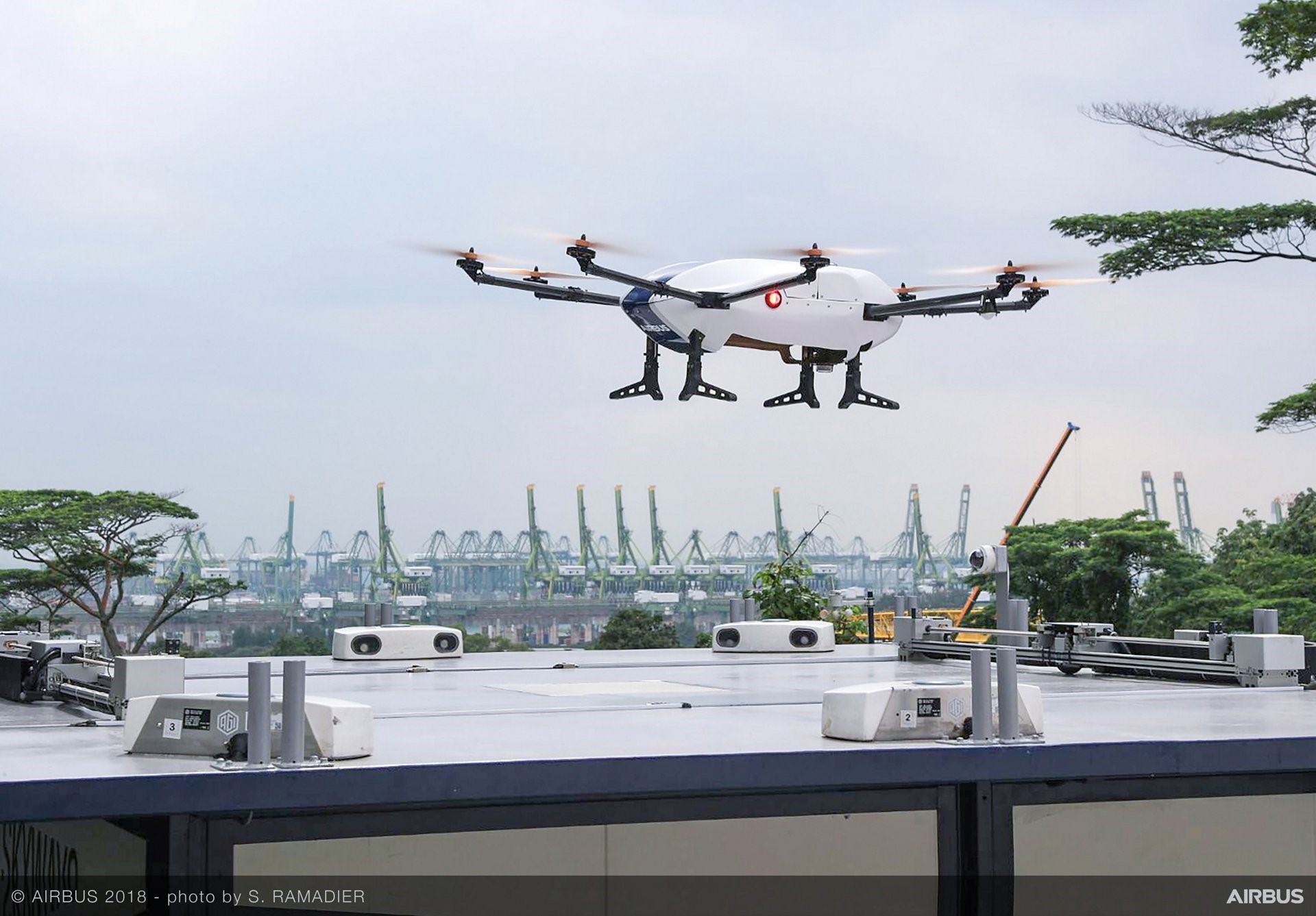 The Skyways drone has recently succeeded in its first flight demonstration by completing its first delivery in Singapore. The test was held at the National University of Singapore (NUS), according to a news release, with the unmanned aircraft system (UAS) taking off from its dedicated maintenance center and then landing on the roof of a specially designed parcel station.
This demonstration come after the launch of the experimental project with the Civil Aviation Authority of Singapore (CAAS) in 2016. Through the project, researchers aim to develop an urban UAS that addresses the safety, efficiency and sustainability of air delivery in cities. In 2017, Singapore Post (SingPost) became the project's local logistics partner.
Developing such a drone involves systems and structures that make it possible to land, dock with secure structures, discharge or take on payloads, and then fly to other destinations. Research is continuing at the NUS campus, with various tests underway. The system will be used in a trial service later this year, which will allow students and staff to have small parcels (between 2 and 4 kg) delivered to designated stations on the campus.
"The urban logistics challenge is complex and an ecosystem of parcel lockers and autonomous vehicles will be a key piece to solving this puzzle," SingPost Group Chief Information Officer Alex Tan said, according to the release. "The trial service that is taking off later this year will be an important step forward for SingPost in our efforts to develop solutions for the future logistics needs of Singapore and other cities of the world."