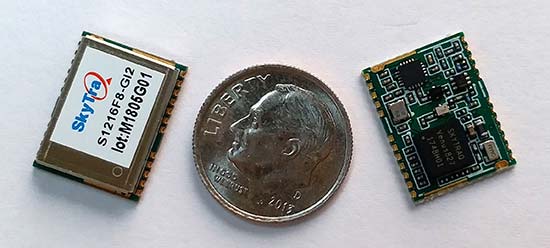 US: SkyTraq Technology has introduced the S1216F8-GI2, a NavIC + GPS/GAGAN receiver module for the emerging Indian market.
It integrates L1/L5 RF front-end and baseband processor capable of receiving up to 14 L5 NavIC signals and up to 20 L1 GPS/GAGAN signals simultaneously. With currently usable six NavIC signals and three GAGAN signals, it offers a total of 18-23 usable signals for navigation compared to 9- 14 usable signals with conventional GPS receivers, providing improved accuracy in urban canyon environments with signals often blocked by high buildings.
The S1216F8-GI2 has form-factor and pinout compatible with popular 12 x 16-millimeter GPS receiver modules. With S1216F8-GI2, customers currently using those GPS modules can effortlessly migrate to NavIC/GPS capability by drop-in replacement and changing to L1/L5 antenna.
For emerging intelligent transport systems (ITS) applications requiring NavIC/GPS capability in India, S1216F8-GI2 enables fast time-to-market for the product manufacturers, the company said.
NavIC sub-frame data output is a useful feature of S1216F8-GI2. It can output NavIC broadcast warning message related to weather alerts, forecast, and natural disasters such as cyclone, earth quack, and tsunami.
S1216F8-GI2 engineering sample, evaluation kit, and datasheet is available. Volume delivery to customers begins in late March. S1216F8-GI2 is manufactured in factory with ISO/TS 16949 automotive certification.