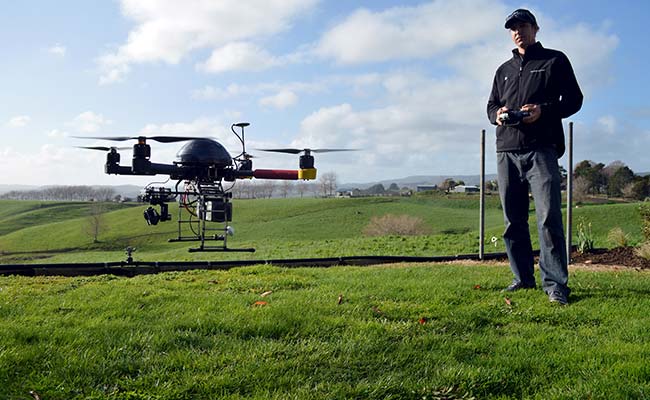 US: Innovative aerial robotic systems developing company, SkyPan International, has urged people in the US that have received a drone as a gift this holiday season – to read through the instructions that come in the package, and then register the drone online with the FAA.
Recently Congress restored the registration requirement for model aircraft operators. New owners must register before operating the drone for the first time. As SkyPan notes, "it is so easy to register online, you might as well do so right away, before it slips your mind until after you have operated it a few times. When you register, you can also access informational materials that lay out some basic operational requirements."
What new drone owners ought to do before operating the drone for the first time is read the instructions that are included in the package. As SkyPan explains, "Not all drones are alike. You need to know how to control its height, its speed, and its direction. Although the FAA does not require any flight training for model aircraft operators, we strongly believe you should learn how to control your drone on your own property or on a vacant lot. Your safety and the safety of your family, friends, and neighbors depends on how you operate the drone."
SkyPan notes that recreational drone operators who do not meet the requirements for model aircraft operators are subject to FAA rules in Part 107. Thus, SkyPan also encourages all operators to carefully read Part 107, to understand its requirements and limitations, and to seek guidance from the FAA if they have any questions.