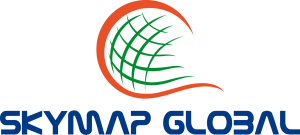 Singapore: Geospatial Media and Communications is pleased to introduce SkyMap Global, one of Asia's leading Earth Observation and Location Analytics company. With a relentless focus on innovation and through guided research using machine learning and artificial intelligence, SkyMap builds intuitive solutions to help you discover, analyze, visualize and solve real-world problems efficiently and affordably. As a gold sponsor at Location World Conference, SkyMap continues to advance its efforts of rallying partners to deliver the next generation of solutions.
The conference is scheduled to take place on 1-2 October 2018 at Conrad Centennial Singapore.
Location world is a two-day business conference centered around the theme BI+AI+IoT: Powering Economies i.e. location technology – a business intelligence process that combines with AI, IoT and big data to generate insights from location-based or geographic business data. Businesses that integrate location intelligence into their marketing strategy benefit by gaining accurate information that gives them insights on their consumers, allowing them to take action involving customer bases, distribution channels, networks, as well as to maximize marketing decision making.
Location World, Singapore 2018 aims to connect the dots for AI, IoT and Location Technologies with communities, business enterprises, government, research & academia, etc. through strategic collaborations, innovation promotions, partnerships and management liaison.
"SkyMap is excited to be part of Location World 2018. We strongly believe that true innovation comes from bringing together brilliant people and enabling them with the latest technology. Conferences like Location World not only enable this but also help catalyze the collaboration between different companies to foster exponential growth" said Akhil Shukla, Assistant Director at SkyMap Global
"The team is proud to have the support from SkyMap Global as a gold sponsor at Location World conference, Singapore 2018. With the rising need of commitment to next-generation products using Machine Learning and Automated tools combined with Satellite Imagery Analytics and Location Based Services, the company provides unique value added services to a diverse range of markets that includes Infrastructure, Forestry, Agriculture, Insurance, Water Resources, Environment, Healthcare, FMCG, Telecom among many others.  Thereby, as we strive to create a unique platform by bringing together the business users of the industry from varied genre, SkyMap Global participation will add a greater value to the Location World forum", said Prashant Joshi, Vice President, Outreach and Business Development at Geospatial Media and Communications.