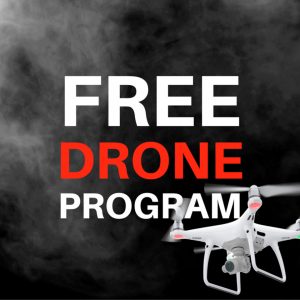 US: Last month Skyfire Consulting, an Atlanta-based public safety drone consultancy, announced their partnership with equipment giant W.S. Darley and Co. to give away a complete drone program to a public safety agency.
With over 1200 entrants, the giveaway has been such as success, that the entry period will be extended to 11:59 p.m EST on May 24, 2018.
"The response to the giveaway has been so overwhelming, we wanted to give more departments the chance to join in the fun," says Matt Sloane, CEO of Skyfire Consulting.
The program giveaway will include equipment, training, and FAA authorizations for the winning department. The winner will be announced on May 25, 2018, at 1 p.m. EST on Facebook and Instagram Live.
"This program gives a department everything they need to get their drone program off the ground," says Mike Mocerino, Head of Robotics at W.S. Darley and Co. "It's still very early days for public safety drone programs, and every new program helps show how valuable these tools can be."
Skyfire Consulting has partnered with W.S. Darley for the past two years to bring industry-leading equipment and services to both companies' clients.
"Our partnership with Skyfire Consulting is incredibly valuable," says Mocerino. "Together, we're able to provide our customers with everything they need to get their drone programs started."