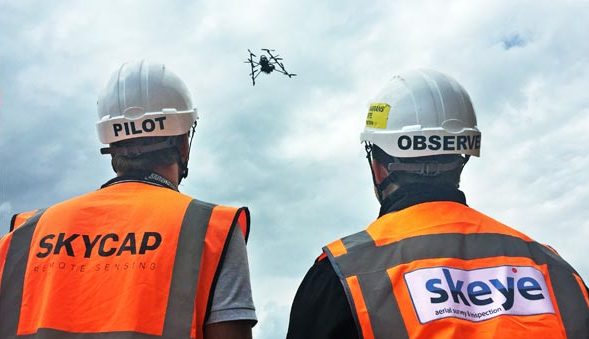 Netherlands: The Netherlands-based Skycap and Skeye have announced the merger of the two companies, continuing under the name 'Skeye'. The merger results in the creation will be the leader in aerial topographic surveys, using unmanned aircraft in Europe.
In addition, Skeye will instantly enter the European market as a top 3 provider of unmanned aerial inspections and extend its services portfolio with specialised aerial imagery. Skeye will continue to grow its UK and Dutch based operations and look to enter new territories out of its Dutch headquarters.
As part of the transaction, Skeye has secured significant growth capital provided by Rob Thielen, founder and chairman of Waterland Private Equity Investments.
"The new company brings together the unique strengths and experience of two great companies. The merger, in combination with the provided growth capital, strengthens our position as the most reliable partner for our national and international clients", says Skeye's managing director Pieter Franken.
The combined product portfolio will provide our clients with unmanned aerial services, which are of higher quality, safer, and more time- and cost efficient than traditional alternatives in the survey and inspection industries.
"This merger represents the next phase of our transformation into a leading global provider of unmanned aerial topographic survey and inspection services", ends Franken.