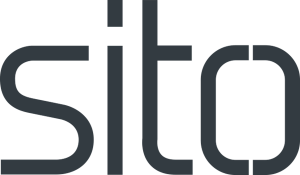 US: SITO has announced the formation of the SITO Institute for Consumer Behavior and Location Sciences, a new thought leadership and membership initiative devoted to education and advocacy for the advancement of location data intelligence as a core component of the modern marketing organization.
"Precious few companies have adequately harnessed the converging trends of mobile, data and real-time predictive analytics to survive and thrive in today's fast-moving world. That's why we are creating the SITO Institute for Consumer Behavior and Location Sciences. Our mission is to illuminate this phenomenon in order to better educate marketers. The Institute will bring to light best-practices and help set the agenda for the capability requirements of the modern marketing organization," said Bruce H. Rogers, newly named SITO Head of Marketing and the Founding Managing Director of the Institute.
As mobile device penetration approaches universality, location science offers the ability to distinguish signals that reveal consumers' activities in time and space. Few data sources are more powerful in informing marketing strategy. We expect that the ability to make sense of these signals to create real-time connections to consumers will be the defining marketing capability over the next decade.
"Location data is (or should be) the cornerstone of consumer insights that drives go-to-market strategies, from brand to demand; from creative to awareness, activation, advocacy, loyalty and lifetime customer value," said Tom Pallack, CEO of SITO. "We believe SITO stands at the forefront of this technology, and we launched the Institute to educate the marketplace about this marketing paradigm shift. We can think of no one who is better positioned to lead this initiative than Bruce Rogers."
The ability to identify consumer behavior over time and in-the-moment allows for real-time marketing and personalization. We believe this will lead to better customer engagement and improved marketing efficiency, which will drive better business outcomes and positively impact enterprise value.
The Institute will convene an advisory board of world-leading marketers and academics at the forefront of the location data intelligence revolution. The advisory board will set the research and publishing agenda for the Institute and its members.
Institute members will get proprietary peer-to-peer access to the insights of leading practitioners, academics, global standard-setting bodies, and subject matter experts in measurement and analysis of location data-based marketing performance. Working in interdisciplinary teams, our organization identifies, validates and shares common sense and systemic ways to improve marketing performance and growth.