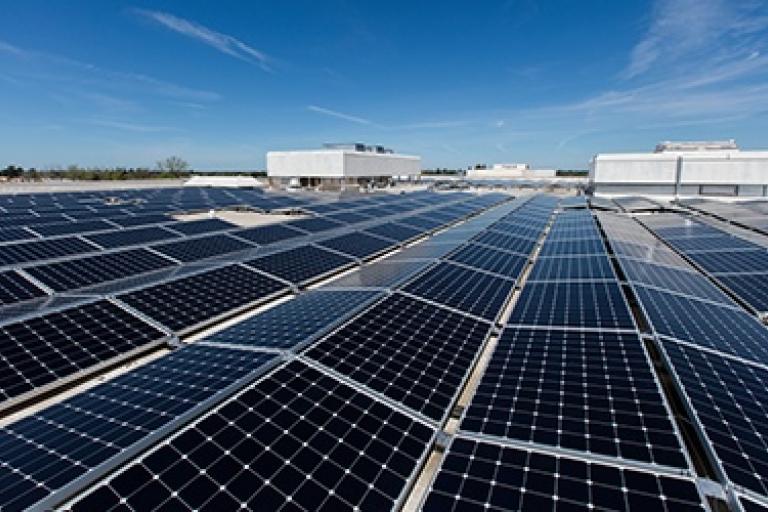 Singapore: The Energy Market Authority (EMA) of Singapore awarded a SGD 6.2 million (in Singapore dollars) research grant to develop the country's capability to accurately forecast solar energy output, Senior Minister of State for Trade and Industry Sim Ann said today. The grant was awarded to a consortium led by the National University of Singapore (NUS) during the Singapore International Energy Week 2017.
The consortium will look into improving the accuracy of solar photovoltaic output forecasts and grid management using techniques in weather prediction, remote sensing, machine learning and grid modelling, said the EMA in a press release.
Photovoltaic cells aim to convert energy from the sun directly into electricity. Currently, forecasting solar power output in Singapore is challenging due to the "complexities of our local weather systems", especially over the long term, EMA said.
Solar photovoltaic power output fluctuates depending on environmental and weather conditions such as cloud cover and humidity.
The consortium's work will make use of the growing pool of solar irradiance data generated as more sensors are installed on the rooftops of buildings as well as weather data from the dense network of sensors installed by the Meteorological Service Singapore (MSS) islandwide, said EMA.
Singapore has been working to facilitate a greater adoption of solar photovoltaic power, said Sim, with efforts contributing to a "sharp growth" in solar power adoption from 0.4MWp in 2008 to around 140MWp in the third quarter of 2017.
EMA's chief executive Ng Wai Choong said solar energy is the "most viable renewable energy source for Singapore" when it comes to electricity generation.
"The ability to forecast solar photovoltaic power output accurately will help our power system operator better manage the impact of solar intermittency as we integrate more solar energy into the grid," he said.
MSS, in partnership with EMA, will work with the consortium on the four-year project. EMA is also partnering with SP Group to award two Singapore-led consortiums SGD 17.8 million in grants to build Singapore's first utility scale Energy Storage System, said Sim.