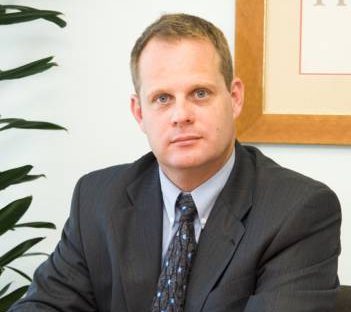 Australia: The Spatial Industries Business Association (SIBA) is getting a new Chairman of the SIBA Board in the form of Alistair Byrom. His term as Chairman will commence at the conclusion of the SIBA Annual General Meeting which will be held in Brisbane on the 4th of November 2016.
Alistair is currently SIBA Board's Vice Chairman and served as Chairman of SIBA Queensland between 2009 and 2014. He is a recipient of the 2010 SSSI Spatial Professional of the Year and was recently made a SSSI Fellow. In 2015 Alistair received the SIBA QLD Chair's Award for his Service to the Industry. He is a registered cadastral surveyor and a principal of Brisbane headquartered firm, Goodwin Midson.
SIBA's current Chairman, Glenn Cockerton said "I am pleased to hand over the reins of the Association to a well-respected and prominent member of the spatial industry. Alistair's appointment equips the Association well for continued and sustainable growth."
Elections of five Board Directors will commence this week. These positions will be keenly contested with ten nominations.
"SIBA's Board strives to reflect the diversity within the spatial industries. These nominees achieve this. The coming year is shaping up to be an exciting one for our members as the ubiquitous nature of spatial information opens up new opportunities in previously unexplored applications. This year, our national conference Locate 17 will incorporate the International Society of Digital Earth and will be held in Sydney in April. Other major initiatives include the 2026 Spatial Industry Transformation and Growth Agenda will is scheduled for release in the coming months." Cockerton concluded.