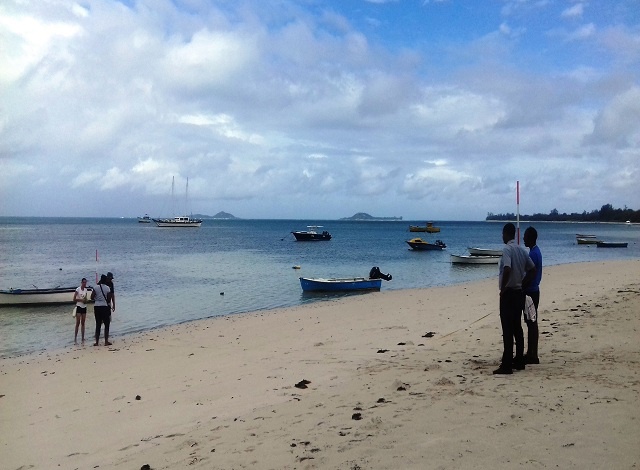 Seychelles: To protect its beaches from coastal erosion, officials of Seychelles' are planning to deploy GPS units to better understand the problem. The GPS will be used to mark specific points on the beaches and monitor beach slopes every four months during low tides.
The new measuring method started on Praslin, the second-most populated island of Seychelles, as there are fewer beaches to mark than on the main island Mahe. The exercise will comprise Anse La Blague, Anse Boudin, Anse kerlan, Grand Anse and Anse Marie-Louise beaches.
Estephan Germain, a conservation officer in the Department of Environment said that some of the beaches are facing erosion from higher tides and changes in the topography of the coast.
"Many of our beaches, such as Anse Kerlan, have already been greatly affected by erosion leading to measures such as rock armouring," Germain told the agency.
Anse Kerlan, a stretch of coast located a few minutes' walk from the airport of Amitie, is one of the beaches where rock armouring has been done to save not only the beach but the surrounding properties.
"As a one-time exercise it is not relevant, but in the long-term it will show any changes in beach profiles, and although we are powerless against nature, some measures can be taken before anything gets out of hand," says Germain.
While talking to a local news agency, Andre Labiche, the coastal coordinator under the Department of Climate Change, said, that beach profiling was already being done on some beaches on Mahe with markings on the trees, which was easier but not permanent.
"We are making it permanent now using PVC pipe, and we are putting them in the sand, one on the dune and another one more inland as a backup," said Labiche.
Labiche said the profiling will also take place on La Digue, the third-most populated island.
Seychelles, an archipelago surrounded by the Indian Ocean, remains vulnerable to climate change and the coastline is often subject to degradation and erosion with the rise in sea level and stronger waves.
Earlier this year, the chief executive of the Seychelles Meteorological Authority, Vincent Amelie, told the agency that: "There has been a rise in sea level due to climate change causing the waves especially when there is strong wind to become stronger."