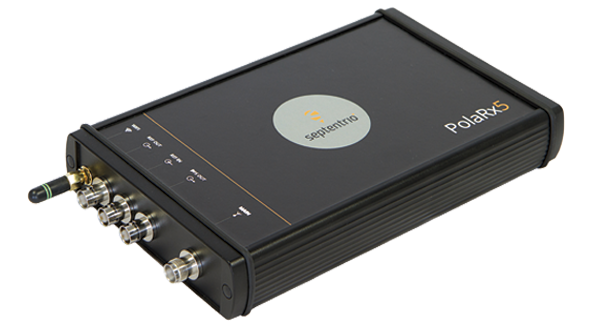 Septentrio has announced the release of 5.1.0 firmware for the PolaRx5 product line of GNSS reference receivers. The 5.1.0 firmware brings new features for file management, usability, security and seismic monitoring. Septentrio's PolaRx5 product line of GNSS reference receivers includes the PolaRx5 for CORS and network operations, the PolaRx5TR for time and frequency transfer and the PolaRx5S for space weather applications.
Improvements in Precise Point Positioning (PPP) has opened the door on seismic monitoring using GNSS technology. As well as allowing precise measurement of long-term slow surface displacement, PolaRx5 now allows real-time recording of the high-frequency vibrations typically accompanying earthquakes. Firmware 5.1.0 introduces the support for on-board PPP and dynamic response tuned for seismic applications.
Storage integrity
The 5.1.0 firmware release brings greater logging efficiency to the PolaRx5 users. Storage integrity is crucial for many applications. Retransmitting data can be an expensive business, especially when using Iridium telemetry.  To improve archival functionality, Septentrio has developed a storage integrity feature to retransmit only the data which has been lost in the initial transmission. This avoids the common and unnecessary overhead of retransmitting complete files.
Preventing unauthorised access is a crucial aspect of cyber security. PolaRx5 product line is now equipped with firewall and IP filtering, SFTP and ssh keys. This complements and strengthens the user management and access level protection of the PolaRx5 product line. The PolaRx5 products are developed to offer robust and high-quality GNSS tracking of GPS, Glonass, Galileo and BeiDou as well as regional satellite systems including QZSS and IRNSS.