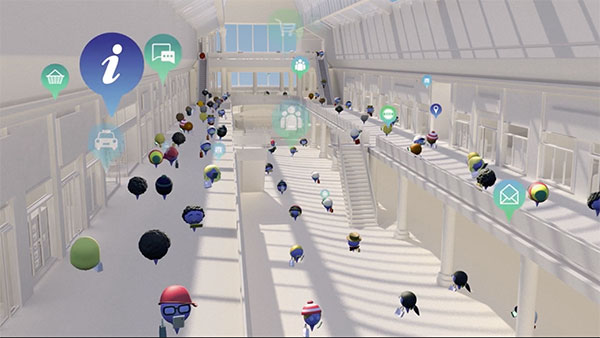 US: sensewhere has announced that its indoor positioning service has now been used to support 50 billion location requests. The technology has been deployed at scale supporting hundreds of millions of mobile users with an optimized mobile SDK and server system capable of handling the high traffic for crowdsourcing and indoor positioning.
The system is being used to drive location-based services for social networking, mapping and ad-tech applications and it interconnects vast numbers of devices around the world delivering location information in a variety of different venues such as shopping malls, airports, hotels, hospitals and schools, powering next-generation location services deep indoors.
Rob Palfreyman, sensewhere's CEO comments: "The key to our success is sensewhere's ability to provide a low-cost, highly scalable location solution that will work inside all buildings visited. It remains a challenge for other positioning companies to provide seamless coverage across multiple venues at scale. sensewhere delivers universal coverage through partners applying its automatic crowdsourcing software to large numbers of user applications and devices, enabling sensewhere to build an extensive database of location information capable of automatically adjusting to any infrastructure changes and effectively filling in GPS gaps inside buildings.
sensewhere's location database supports its adwhere platform, an intelligence ad-tech service that provides location targeted adverts, visit confirmations and other mobile attributions providing powerful marketing insights and value added services for customers worldwide.