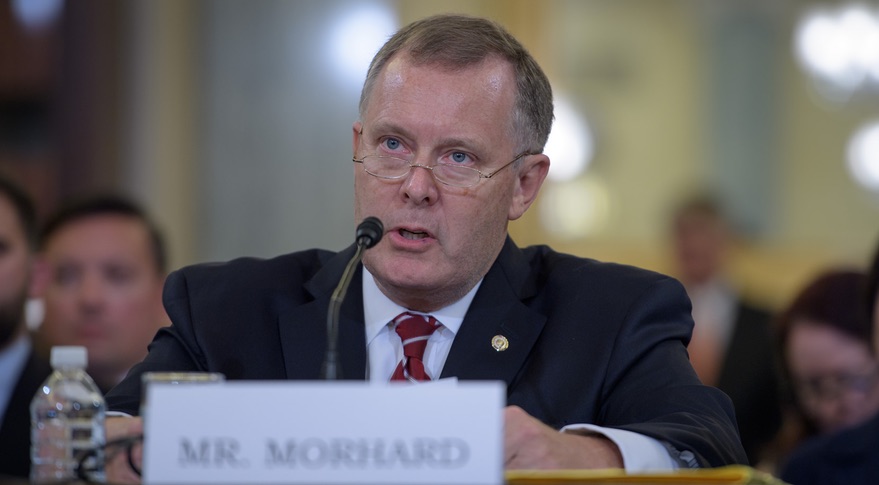 US:- The Senate accepts the White House nominated Morhard as NASA's deputy administrator.
In a voice vote without debate, the Senate confirmed Morhard's nomination to be the agency's second-in-command.
The White House earlier nominated the veteran Senate aide with little space experience to be NASA's deputy administrator after the agency's administrator said he wanted someone with technical expertise for the job.
Morhard faced some skepticism during an Aug. 23 confirmation hearing by the commerce committee, with members asking him about his expertise and his views on controversial topics like climate change. Morhard emphasized his background overseeing Senate operations and earlier work on the appropriations committee.
"Over and over again, I've led organizations through difficult situations by creating an atmosphere of collaborative teamwork that turns visions and goals into realities," he said at that hearing. "I'm able to focus, helping to lead a situation that continually tends towards disorder."
"I believe my work at NASA, if confirmed, is empowering scientists and engineers and astronauts and technicians," he said when asked about criticism regarding his lack of space experience, citing his oversight of Senate activities ranging from operations to security. "That part, I think, I can bring to NASA."
Some in industry had been expecting the Senate to confirm Morhard soon, based on the lack of controversy surrounding his nomination. By contrast, Jim Bridenstine, nominated to be NASA administrator in September 2017, had to wait seven and a half months before the Senate voted along party lines to confirm him.
"I think he will be confirmed hopefully soon, now that the Senate's plate has cleared up on all the nominations," said Eric Stallmer, president of the Commercial Spaceflight Federation, in an Oct. 10 speech at the International Symposium for Personal and Commercial Spaceflight here.