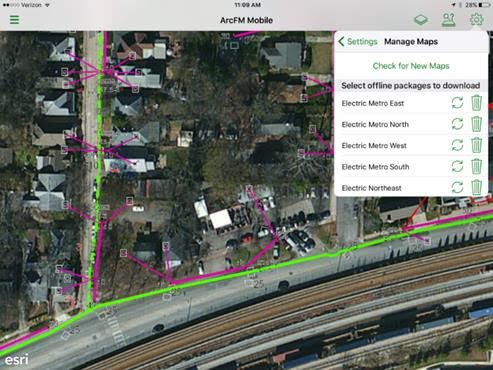 US: Schneider Electric is featuring the newest innovations for its leading GIS products and services at this year's Esri UC, enabling engagement for new and existing users in the industry. The new offerings and capabilities include the recently released ArcFM Solution 10.2.1d, enhancements to ArcFM Mobile, and new developments with the ArcFM Solution XI Series.
This all-encompassing update adds enhancements to all the major products in the ArcFM Solution, including Fiber Manager, Designer, Responder, ArcFM and ArcFM Server. ArcFM 10.2.1d includes enhanced isolation tracing, new design summary tools, new outage predictions scenarios as well as enhancements that streamline customized tracing. Whether you are running gas or water, telecom or electric networks, there is something for everyone in ArcFM 10.2.1d.
This latest release, version 3.2, takes mobile GIS to a new level with offline tracing and configurable searches for increased simplicity and efficiency. The ArcFM Mobile enables collaboration between the field and office – supporting scalability requirements for utilities of any size. Providing users with real-time, intuitive access to GIS data in the field, the latest release of ArcFM Mobile for Windows delivers a quick view of the data they need to increase productivity and safety with full offline support.
"We want to give users the ability to impact more people within their organizations, using all the content that GIS experts collect and manage in ArcFM," says Jay Stinson, General Manager, Geospatial Division, Schneider Electric. "To achieve that, Schneider Electric has worked diligently, providing enhancements and new capabilities to the ArcFM Solution suite that will help companies make the most of today's existing technology and support a more modern architecture of the future."