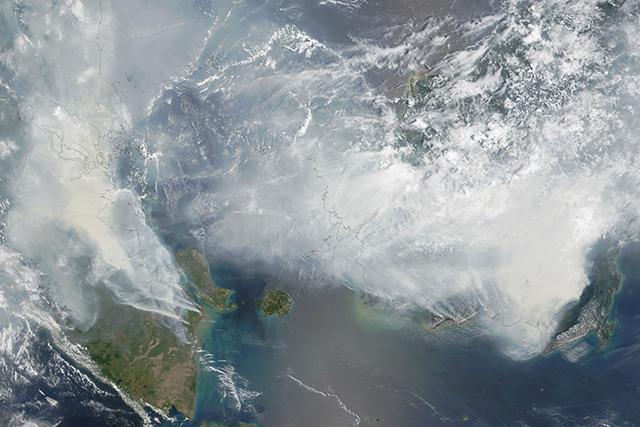 US: A Washington-based non-profit organisation, Global Forest Watch has developed a Fire Risk Map in association with Conservation International to help countries such as Malaysia and Singapore to better manage the forest fire risks and be prepared for potential fire outbreaks.
The map uses data from Earth-observing satellites to calculate the risk of catching and spreading fire in forests to help countries in Southeast Asia ward off damaging blazes. "We expect the Fire Risk Map to help government officials and company land managers to be more proactive about fires," said Susan Minnemeyer, a forest fire expert at Global Forest Watch.

Southeast Asia has massive problems with fires that usually spread from agriculture. Farmers use slash-and-burn practices to clear forest to make space for palm oil plantations. Last year, the situation was so severe that smoke from the blazes caused disruption to air travel and forced schools to close.
While the Fire Risk Map won't prevent the slash-and-burn agriculture, it can provide authorities with information about temperature, humidity and rainfall – the major risk factors for the fires to get out of control. The drier the conditions, the higher the risk.
The Fire Risk Map is one of the latest applications of satellite technology in agriculture. Coincidentally, the tool has been unveiled at a time when Europe is celebrating the 25th anniversary of its first Earth observation satellite, ERS 1.
The spacecraft equipped with a radar system and microwave instruments was the first able to take images of the Earth's surface even when covered with clouds. ERS-1 enabled researchers to gain better understanding of the El Niño phenomenon, a periodically occurring warming of the Pacific Ocean, which significantly increases the risk of fires in Southeast Asia by bringing extremely dry weather.