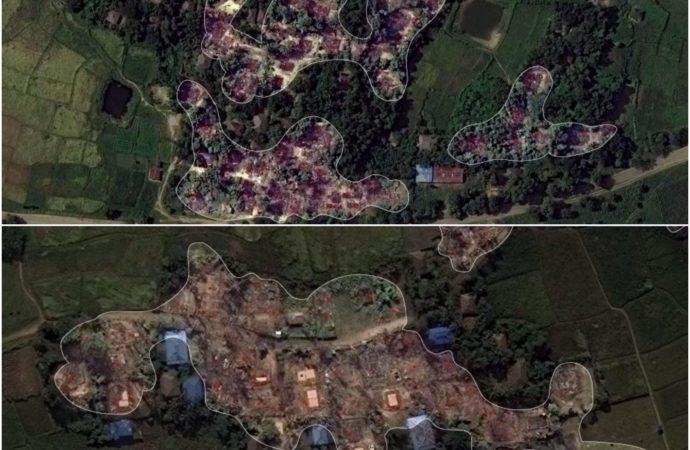 Myanmar: A set of satellite imagery released on Sunday have revealed that hundreds of buildings in Rohingya villages in western Myanmar have been torched as fresh fighting flared in the strife-torn region. Soldiers have killed several dozen people and arrested scores in their hunt for the attackers, who the government says are radicalised Rohingya militants with links to overseas Islamists.
Northern Rakhine, which is home to the Muslim Rohingya minority and borders Bangladesh, has been under military lockdown ever since surprise raids on border posts left nine police dead last month. Fresh fighting flared on Saturday with two soldiers and six attackers killed, according to the military who said they brought in helicopter gunships to repel an ambush.
New satellite images released by Human Rights Watch show what the group said was evidence of mass arson attacks against Rohingya villages. Their analysis showed more than 400 buildings torched in three Rohingya villages where the fighting has been taking place.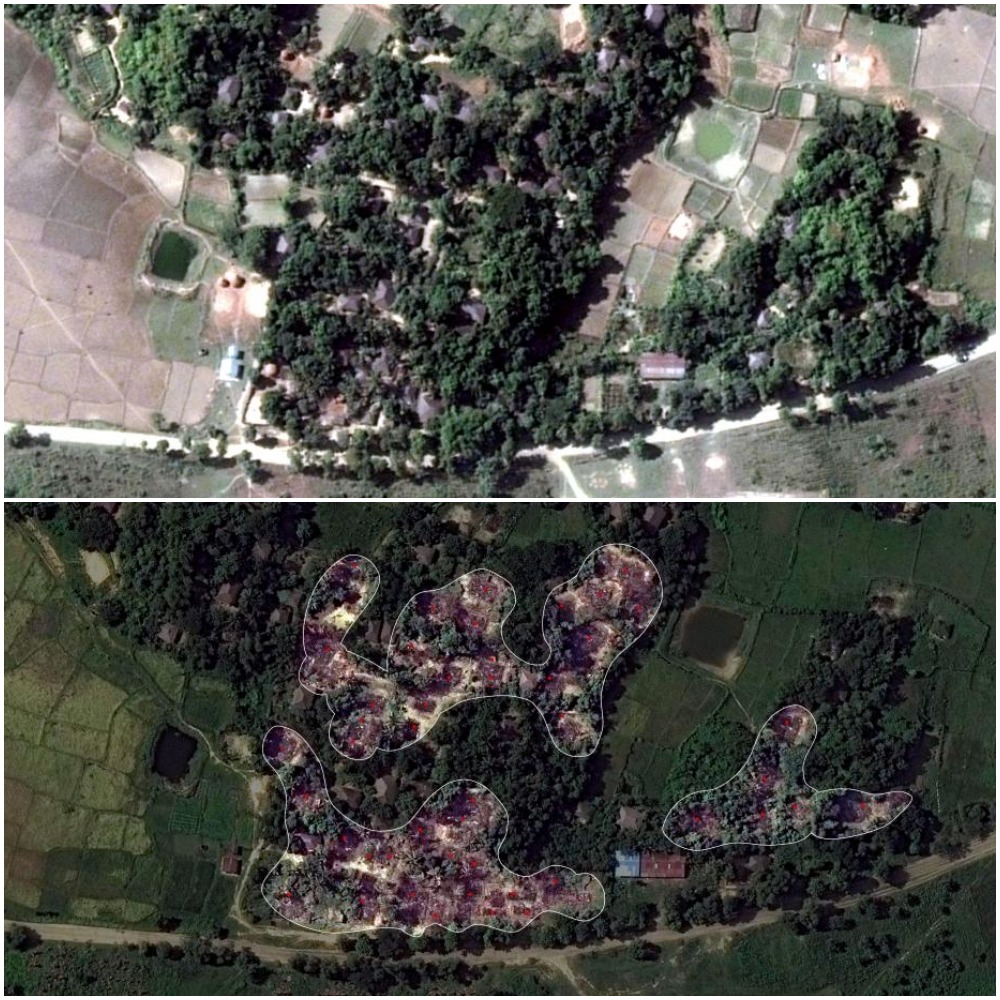 Brad Adams, the group's Asia director, said the new photos showed "widespread destruction" that was "greater than we first thought".
"Burmese authorities should promptly establish a UN-assisted investigation as a first step toward ensuring justice and security for the victims," he said in a statement.
But Buddhist nationalists at home viciously oppose any move to grant them citizenship, claiming the Rohingya are illegal immigrants from Bangladesh despite their long roots in the country. The military and government have rejected allegations that troops have burned Rohingya villages, accusing insurgents of lighting the fires.