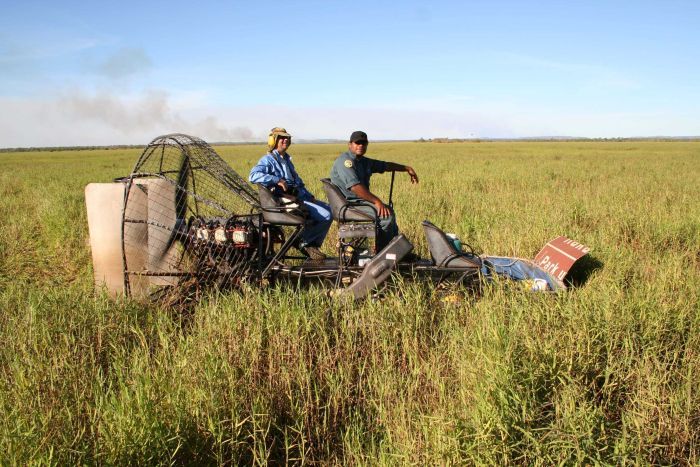 Australia: A research done by the Charles Darwin University involving satellite imagery has indicated an invasive, grassy weed is impacting on native birdlife and wetland habitats at Kakadu National Park. The study suggests that more than 30 per cent of the park's 255 square kilometre Magela Creek floodplain, is at high risk of a para grass invasion.
"I collected data on the Magela Creek floodplain using remote sensing, various ground surveys and flyovers by helicopter," PhD graduate Dr James Boyden said. "We combined this information to do an image analysis of the remote sensing data to classify vegetation and wetland habitats, particularly eco-hydrology of the wetlands.
"Combining all that information over a number of years, we were able to look at spread patterns of para grass in relation to native vegetation and aquatic habitats."
Dr Boyden said the spread of para grass into wetland areas would likely impact on magpie goose habitat by replacing native foods with the less nutritious grass.
"The main impact it can have is that it forms dense blankets of grass which essentially chokes out native vegetation," he said. "What my research showed was the types of native vegetation that are choked out are principally wild rice and water chestnuts.
"These are sources of foods for many animals on the wetlands, in particular magpie geese.
"It can also impact on traditional fishing and bushfood collection by physically blocking access to certain wetland areas and limiting native food sources."
Dr Boyden said para grass was a slow invader but was becoming increasingly widespread across wetlands in the Northern Territory, Queensland and New South Wales. He said it was first introduced to the Top End from Africa more than 70 years ago, originally promoted as a pasture grass.
"It was widely distributed because it was promoted as a pasture grass prior to the wetlands becoming part of Kakadu in the late 1970s," he said. "In a way it was a sleeper weed, in that we didn't really notice it until the 1990s.
"Why is that, because prior to the 1970s there was a large number of feral water buffalo on the floodplains.
"But when the place became a park these [buffalo] were eradicated and grassy weeds such as para grass have escalated or proliferated on some floodplains."
Dr Boyden made his research observations by classifying wetland habitats and vegetation from ground knowledge, satellite remote sensing and historical maps, accounting for patterns of vegetation change across various wetland habitats over 24 years between 1986 and 2010.
He said this remote sensing satellite technology could assist park rangers' weed management program, by identifying potential hotspots for invasion before the weed became further established.
"The main thing that can be done is that outlier populations of the weed are targeted to prevent broad scale invasions," he said.
"The research will provide useful information to predict where the weedy para grass will likely invade and it allows us to predict where hotspots of invasions [will occur] so managers can strategically manage the weed better."