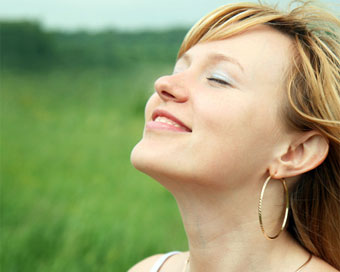 US: A study conducted by researchers using satellite imagery and data from the Nurses' Health Study reveal that women who reside in homes surrounded by greenery live significantly longer than those in areas with less vegetation.
Published in Environmental Health Perspectives, the research looked at 108,630 American women from 2000 to 2008, and compared their risk of mortality with the amount of greenery around their houses.
The scientists found that women who live surrounded by nature have a 12 per cent lower mortality risk than those live in areas with little greenery.
Interestingly, when it comes to cancer and respiratory related deaths, the researchers found that women whose homes have lots of vegetation have a 34 per cent lower chance of dying from respiratory diseases, and a 13 per cent lower rate of dying from cancers compared to those who live in a concrete jungle.
The reason that those with a lush back garden live longer is because they're more likely to go out and exercise and socialise with their neighbours or friends. They also experience less air and noise pollution and lower rates of stress and improved mental health.
"We were surprised to observe such strong associations between increased exposure to greenness and lower mortality rates," said researcher Peter James of the Harvard Chan School Department of Epidemiology.
"We were even more surprised to find evidence that a large proportion of the benefit from high levels of vegetation seems to be connected with improved mental health."