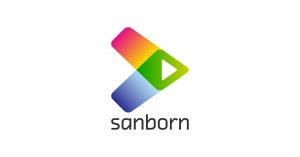 US: Responding to hurricanes, widespread flooding and catastrophic western wildfires, The Sanborn Map Company has been awarded multiple contracts for emergency response services. Sanborn mobilized its fleet of aircraft equipped with sophisticated sensors to collect high-resolution orthoimagery, oblique imagery and elevation data. Sanborn's geospatial mapping products are supporting a multitude of end users from both government and commercial realms. Sanborn acquired data within California, Florida, Puerto Rico, Texas, Montana, and the US Virgin Islands.
Sanborn was able to acquire imagery for these areas as soon as there were safe conditions, typically within 24 hours of the storm or fire subsidence. Following successful collection, Sanborn rapidly processed the imagery data within 18 hours. The data was then made available through a cloud-based imagery web-service to allow users to view the imagery through a web browser on any desktop PC, tablet or mobile device.
Sanborn technology and experience enabled rapid, cloud-based delivery of processed imagery products. Sanborn personnel resources and state-of-the-art technical resources provided the capability to deliver in the required timelines. For these programs, challenges beyond standard aerial collections were overcome. Rapid planning, immediate mobilization, constant (24 hours a day, 7 days a week) staffing and dedicated production resources were required to support these emergency response activities.
"We recognize that timely, consistent, and quality collection of aerial imagery is essential in an emergency situation. We were saddened by the devastations these communities had to endure, but it was gratifying to be able to support the post-disaster response," said John Copple, CEO and President of Sanborn. "Sanborn has extensive experience and expertise in using the correct acquisition platform (manned versus unmanned) with the most effective sensor technology for a specific project's geographic area and mission. We continue to invest in technologies that enable increased collection capacity as well as IT infrastructure for faster data processing and dissemination."