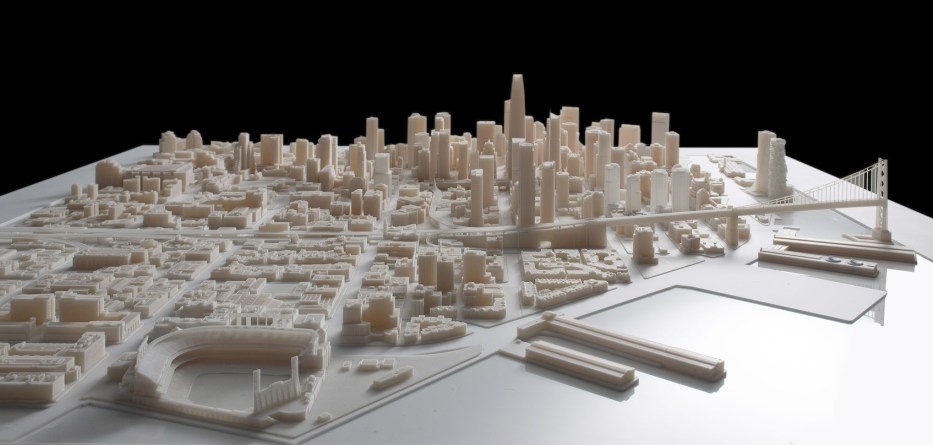 US: A San Francisco-based programmer, Andrew Godwin has created a landscape of London by combining mapping and 3D printing. To create this masterpiece, Godwin used LiDAR to capture the already recorded data to create his London landscape.
The whole 3D map consists of 48 individual tiles all pieced together to form an accurate map of the city of London.  The overall cost of manufacturing the map was inexpensive, but did take a few hours in printing time and was done using the Rostock MAX v2 3D printer. Andrew discovered that the best material to use for this particular job was PLA as was easier to print and less sticky than ABS.
Once a few minor details have been ironed out and the printer adjusted to print more precisely, then Andrew hopes maybe to do a map of Oxford or San Francisco next.  Although Andrew hasn't revealed any plans for selling these maps, who knows if someone else out there may pick up on what a great idea it is and maybe we can own one for ourselves shortly.