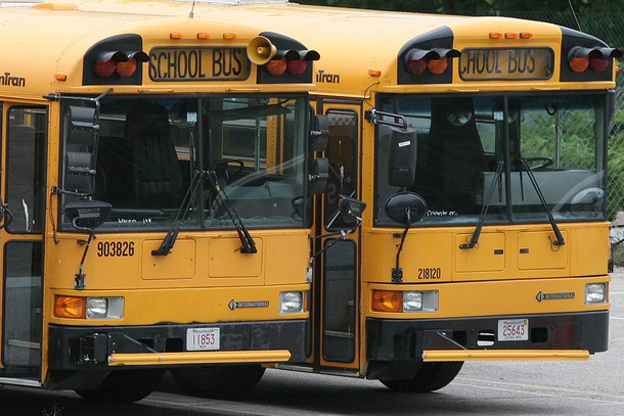 US: The Sampson County Schools of the US have recently approved a contract for a GPS and timekeeping system for its bus service. Herb Sanderson, director of Transportation for Sampson County Schools, made a presentation in May with Billy Sugg, a company representative. According to the contract, the software will assist the department with tracking, comparative analysis and time keeping.
"We at the SCS Transportation Department are elated to be moving forward with the partnership with Synovia. I have always said that 'We can't enjoy today because of planning for tomorrow,'" Sanderson said. The department has explored GPS, comparative analysis, time and attendance software since 2013.
"Because of that planning and the availability of funds generated from prior savings our plans have come to fruition," Sanderson said. "There have been 60 other (local education agencies) who have made this addition to their departments within the last few years. Conversations with directors from other counties cannot say enough about the results this software provides."
The proposed agreement would provide GPS for live tracking and tracking of every yellow bus. According to the contract, 186 vehicles would be covered. Also, "comparative analysis" provides an overlay of the current system. A time and attendance component would integrate with an existing system in hopes of becoming paperless.
"This will speed payroll accuracy and processing by a considerable amount of time," Sanderson said. "Our hopes are that once we see a savings to eventually progress into the engine diagnostic realm. This would instantly relay an alert to the department of a mechanical issue, possibly before the bus driver would know. This would be linked to the bus's computer system."
In the future, savings may allow the district to use Here Comes the Bus software, which allows parents to use a computer app to track their child's bus. "We are constantly planning, monitoring and maintaining all routes that our school buses encompass over 11,000 miles each and every day," Sanderson said. "Through teamwork, dedication and high safety standards SCS Transportation constantly strives and drives for excellence."