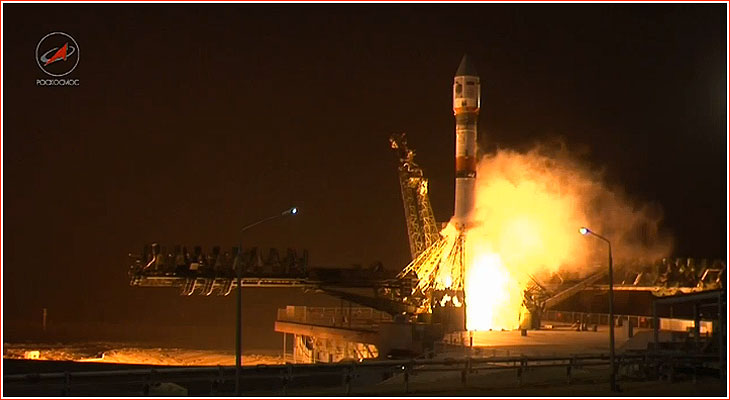 US: A day after a rare last-minute abort by its Soyuz launcher, Russian specialists succeeded in the launch of Russian Earth observation satellite from the Baikonur Cosmodrome. The Resurs P3 satellite launched at 1856 GMT (2:56 p.m. EDT) from the historic launch base in Kazakhstan.
With the launch of Resurs P3, Russia has added one more satellite to its advanced digital imaging satellite fleet. The launch of Resurs P3 was supposed to occur on Saturday, but since an automatic abort triggered moments before the ignition, the rocket's engines were turned down to halt the countdown.
According to a statement by the Russian space agency, the satellite's Soyuz booster steered north from Baikonur, and dropped its four first stage engines about two minutes after liftoff. A core engine — called the second stage — and a third stage propulsion system delivered the Resurs P3 satellite to a preliminary orbit about 9 minutes, 21 seconds into the flight
The Soyuz rocket was to have placed Resurs P3 into a preliminary elliptical parking orbit ranging between 200 and 475 kilometers (120 miles to 295 miles) in altitude. Such launch scrubs late in the countdown are rare for the workhorse Soyuz booster, which usually launches more often than any other rocket in the world.
Source: SpaceFlightNow