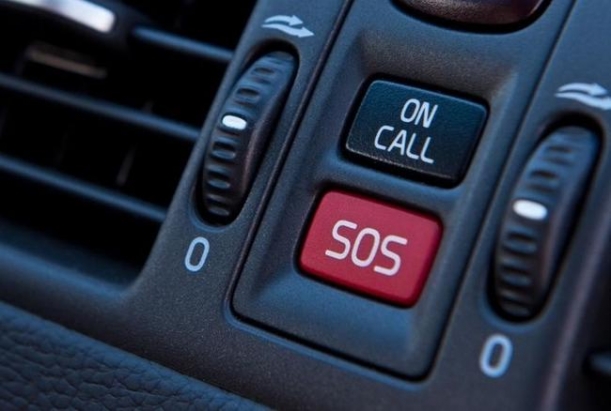 Russia: Vice-Premier of Russia Dmitry Rogozin said that a three times increase in the connection of cars to the ERA-GLONASS system is expected. "Currently, more than 1,500,000 cars are already traveling around the country, connected to this system. By the end of the year, we expect up to 3 500 000 – 4 000 000," said the Chairman of the Board of Directors of JSC Glonass.
During an interview with Komsomolskaya Pravda, he told that since January 2016 the system has received and processed about 700,000 emergency calls. Of these, over 8,200 cases required emergency operations to be called in place.
The system was launched in 2015. Special devices must be installed in all passenger and cargo vehicles, which go into circulation on the territory of the Russian Federation, from 2017 onwards. The "alarm button" can be activated manually; Also, the system responds automatically in the event of an impact when the airbags are activated or the car is tipped over.
As noted by Dmitry Rogozin, every day in Russia, about 500 accidents are recorded, while in every ninth there are deceased. According to traffic police statistics, in 2017 there were 169 432 accidents, 19 088 people lost their lives, 215 374 people were injured. All indicators were less in comparison with the previous year, so, the death rate decreased by 6%. According to the vice-premier, this includes the ERA-GLONASS.
It is reported that a quarter of all road accidents happen outside the settlements, to such places help can come later than necessary. According to the interlocutor of "KP", the operational response system is able to "break this statistics", as the operator immediately sees the exact coordinates, the time of the accident and the data of the car.
The Chairman of the Board of Directors of JSC "Glonass" said that the technology developed in Russia is interested abroad. "In the countries of Europe and not only apply for advice to us. Europeans are still only preparing to launch their analogue of our "ERA-GLONASS" – eCall ", – said Dmitry Rogozin.
Earlier it became known that the terminals of the ERA-GLONASS system will receive an additional button. Commercial services are promised to be connected in 2018. With the help of the new functionality, drivers can call an "emergency commissioner" through the call center, provide technical assistance or order fuel delivery. Buy updated versions of devices can be in any mobile phone.