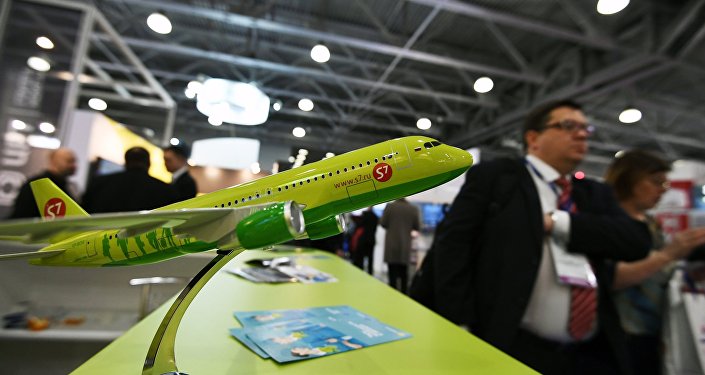 Russia: Russian State Space Corporation Roscosmos and the S7 Group have planned to develop the Soyuz-5 Light reusable launch vehicle based on the Soyuz-5 carrier rocket, according to Roscosmos General Director Dmitry Rogozin told Sputnik.
Rogozin earlier told Sputnik that he invited co-owner of the S7Ggroup, Vladislav Filev, to participate in talks in late April on the future of the Baiterek project, which involves launching Soyuz-5 [Irtysh] carrier rockets from the Baikonur space center in Kazakhstan.
The S7 Group (later renamed to S7 AirSpace Corporation) was founded in 2005. S7 Airlines, which is a part of the corporation, is one of the largest domestic airlines.
Natalia Fileva, the co-owner of Russia's S7 Airlines, died in a plane crash in central Germany in late March. Russia's State Space Corporation Director Dmitry Rogozin has said he had taken the death of Natalia Fileva, whom he called Natasha, as a personal loss.
Fileva told Sputnik earlier that the company was going to cancel a contract with a Ukrainian rocket maker on the production of Zenit launch vehicles and use the soon-to-be-built Soyuz-5 rockets for launches from its recently purchased Sea Launch floating platform off Long Beach in California.
A source in the Russian space industry has said that S7 was still working on a strategy for commercial space launches at Natalia Fileva's request.