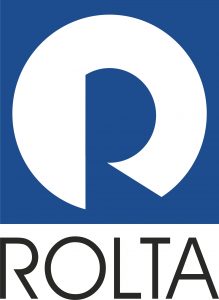 India: Geospatial Media and Communications is glad to introduce Rolta as the Strategic Sponsor for Geospatial World Forum 2017, which is scheduled to take place from January 23- 25, 2017, in the city of Hyderabad, India.
As a strategic sponsor, Rolta will showcase a formidable array of solutions that comprehensively cover all aspects of Safe and Smart City solutions. Some of these are Smart Planning (Urban), Smart Development (Economic), Smart Public Works, Smart Utilities (Geo Asset Management), Smart Transportation, Smart Environment Monitoring, Governance, Smart Waste Management, Smart Power, Telecom, Water & Gas Distribution, Smart Public Safety & Security, Smart Disaster Management, and Smart Safety and Security.
It is the official industry partner for Smart City Symposium, taking place from January 24- 25, 2017, at Geospatial World Forum.
A leading provider of Indigenous IP based C2ISR solutions to the Indian Armed Forces, Rolta will also show case its high-end defense solutions that act as force-multipliers, usher in digital transformation and improve the operational efficiency on the battlefield for the Indian Armed Forces.
This year the theme for the conference is 'Geospatial + Deep Learning: Shaping Smarter World'. Deep Learning has become the most popular approach for developing artificial intelligence – machines that perceive and understand the world.
About Geospatial World Forum 2017
Geospatial World Forum is known as the only conference covering the entire spectrum of geospatial technologies, workflows, policies and practices in one global platform. The conference and exhibition receives in average 1500+ delegates from 80+ countries, hosting more than 30 thematic sessions and workshops with over 300 presentations annually. Founded in Hyderabad in 2007, the conference has travelled to Amsterdam, Geneva, Lisbon and Rotterdam. It is coming back to Hyderabad after 10 years, expecting gatherings of 3000 geospatial professionals.
About Rolta
Rolta is a leading provider of innovative IT solutions for many vertical segments, including Federal and State Governments, Defense and Homeland Security, Utilities, Process, Power, Financial Services, Manufacturing, Retail, and Healthcare. These enterprise level solutions are built around Rolta's intellectual property and domain expertise to offer unique business intelligence for impactful insights for effective decision making.
About Geospatial Media and Communications
Geospatial Media and Communications is an internationally accredited organization, having committed itself to serve stakeholders of geospatial community and work towards opening new era of industrialization, while facilitating collaboration and demonstrating value and benefits of geospatial technology and information for governance, businesses and people.
For additional information please contact:
Harsha Vardhan
Corporate Marketing Manager
Geospatial Media and Communications
Tel: +91-120-4612500
Email: [email protected]
Web: https://geospatialmedia.net/