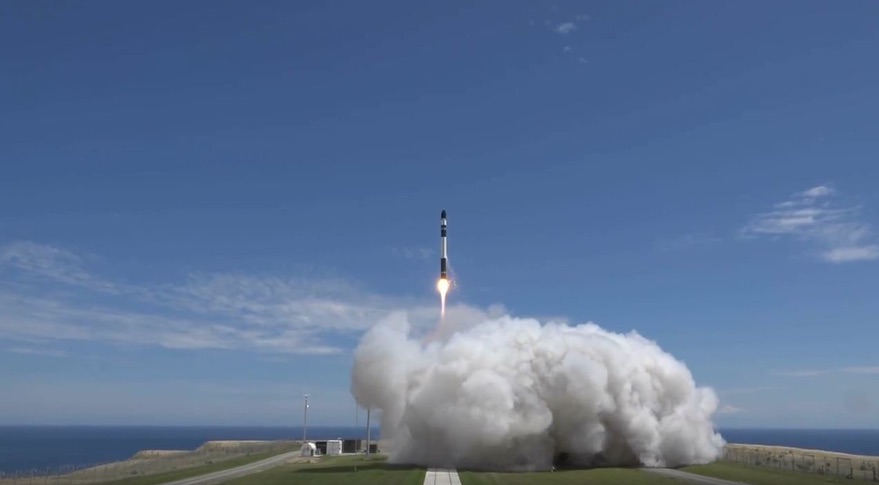 US: Rocket Lab successfully launched its Electron rocket in orbit with its first commercial launch, as the company grew its lead in the burgeoning small rocket industry.
The rocket builder reached orbit for the first time in January with its final test launch but saw this commercial attempt delayed due to a "motor control" issue with the rocket.
"Perfect flight," Rocket Lab CEO Peter Beck said in a tweet after the launch. "Orbital accuracy was exquisite."
Rocket Lab is building small rockets priced at about $5.7 million a launch. The company's Electron rocket is designed to launch spacecraft up to the size of a refrigerator, especially for the premium small satellite part of the rocket market.
"It's Business Time" launched six satellites for Spire, Tyvak, Fleet and the Irvine CubeSat STEM program. The launch also included a spacecraft built by HPS GmbH to demonstrate a new technology to reduce space debris.
Rocket Lab has a backlog of launches for the next 18 months, Beck said, which is "around a $3 billion pipeline." The factories in New Zealand and California "have been specifically designed to produce one rocket a week," Beck said. Rocket Lab aims to be launching at a weekly rate in 2020.
Beck estimated Rocket Lab will soon be profitable, saying when the company completes "these couple of launches by the end of this year we'll be cash flow neutral."
Rocket Lab sees greater-than-expected growth coming to the small satellite industry, as the company's Electron rocket begins to meet demand. Beck believes his side of the industry is set to unlock a flurry of technologies as more and more satellites are launched.