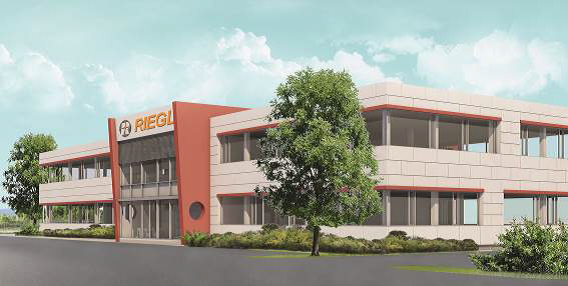 Austria: RIEGL is investing heavily in the expansion of production and office space in its headquarter Horn, Austria as well as in the US.
The continued, worldwide demand for the high-performance sensors allows the company to grow and expand further.
RIEGL, which celebrated its 40th-anniversary last year, is now meeting the rapidly increasing international demand for RIEGL laser scanners with office and production facilities expansions.
This summer, a new office and production facility has started construction at the location of the company's headquarters in Horn, Austria. The new building will house the company's printed circuit board production and the software development team.
The additional area comprises more than 2200m2 (24,000 sq foot) on three floors and will offer space for up to 80 employees. A state-of-the-art measuring tunnel system with a length of over 100 meters will also be built and be used for testing and calibrating the RIEGL sensors. The buildings will be ready for occupancy in fall of 2020.