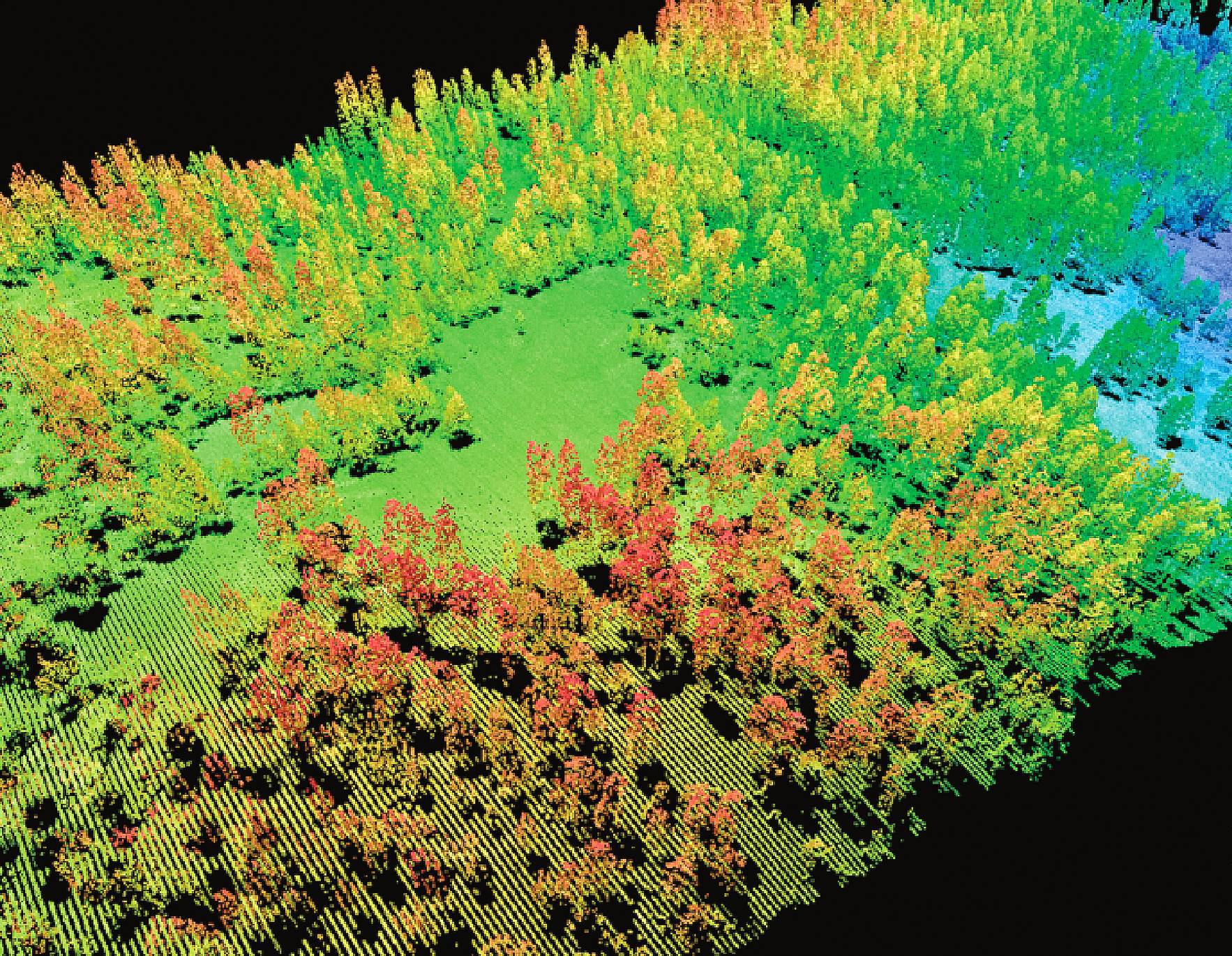 UK: Researchers at the University of Exeter are using an airborne laser scanning technique to create detailed 3D maps that reveal the complex structures of vegetation from the tops of trees down to the ground. The technique allows green spaces to be mapped in 3D from an aircraft and can help boost biodiversity, aid human wellbeing and even help protect rainforests.
The new approach developed by researchers use a system called waveform LiDAR – and produces 3D images in far more detail than existing techniques, allowing vegetation to be mapped over large areas from above at high enough resolution to pick out small details beneath trees.
Other techniques for mapping vegetation from the air have previously been able only to map the top of the canopy at high resolution or else estimate understorey (shrubs beneath the trees) at much coarser resolution – missing details such as woodland paths, areas eaten by deer and shrubberies in urban areas.
Dr Karen Anderson, who led the research, explained how other methods for mapping green space can be biased because the hidden understorey is neglected.
"Vegetation canopies are very complex three-dimensional structures, and for the first time we can now measure what lies underneath the canopy over a very large area," she said.
"This has great potential to be used for a range of purposes, from promoting biodiversity in urban areas to mapping easy walking routes and monitoring the health of habitats from cities to rainforests."
"Amongst other things, this approach allows us to understand how these urban green spaces are connected and we can then explore them in three dimensions, for example, from a bird's point of view," said Dr Anderson, of the Environment and Sustainability Institute on the University of Exeter's Penryn Campus.