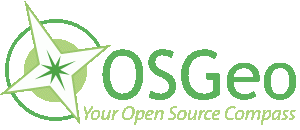 Germany: This year, Bonn, Germany will host FOSS4G's twelfth edition. FOSS4G is the annual global event of the Open Source Geospatial Foundation (OSGeo).
From 24-26 August FOSS4G2016 brings together developers, users, policy- and decision-makers and observers from a broad spectrum of global and European organizations and fields of operation. With the rapidly growing interest in open source geospatial solutions, not only worldwide but in particular in Europe, we anticipate a record audience for FOSS4G 2016 of around 1000 attendees.
The participants will represent governmental bodies, NGO's, corporations, small and medium sized companies and academic institutes from across the world. FOSS4G Bonn offers the unique opportunity for technological dissemination, commercial networking and social interaction on the crossroads of geography, geospatial IT, open source, open data and open standards.
The conference program boasts keynote speakers from European programs such as INSPIRE and Copernicus and from organizations like ESA and the European Commission. In the various conference tracks the attendees have a choice of sessions with best practices, case studies and demo's; most of which allow for a high degree of interaction.
Till Adams, Conference Chair: "The theme of this year's edition is 'Building Bridges'. Our aim is to firmly link open spatial IT with sectors such as Open Data, Remote Sensing, Land Information and Disaster Management. Through workshops, presentations, code sprints and other interactive sessions we encourage further awareness, a constructive dialogue and future collaboration".
An overview of the conference program, additional information about the venue etc. is available at www.2016.foss4g.org. Registration details with 'early birdy' discount are available at www.2016.foss4g.org/attending.html#registration.
FOSS4G is organized by Open Source Geospatial Foundation (https://osgeo.org), which was founded to support and build the highest-quality open source geospatial software. The foundation's goal is to encourage the use and collaborative development of community-led projects, data development and education. OSGeo.org is the international umbrella for well known and widely used projects such as QGIS, GeoServer, MapServer, PostGIS and OpenLayers.
Source: FOSS4G