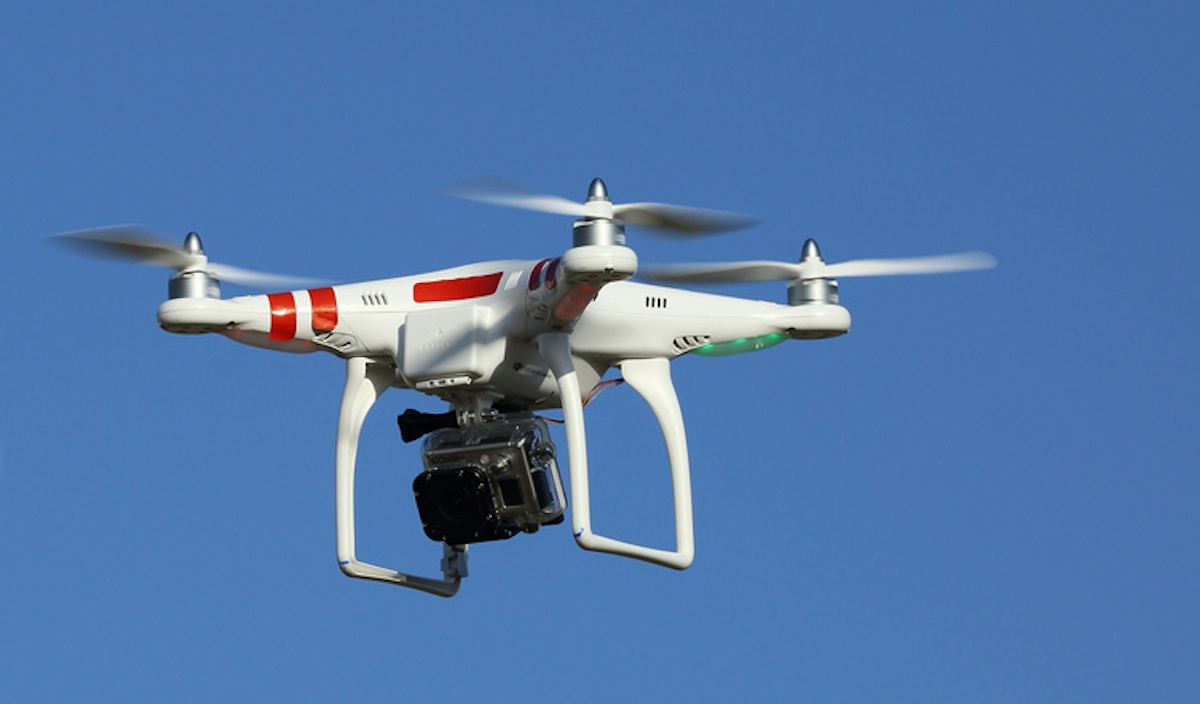 US: As per Dec. 21, 2015 guidelines of the United States Federal Aviation Administration (FAA), all drones users require to register their UAVs with the government. Whether or not you agree with it, you are subject to civil and criminal penalties if you do not register. As the rules aren't clear-cut, and the requirements differ from drone owner to drone owner. So we've put together this simple guide that will guide you through the step-by-step process of how to register. But before we do that, let's talk about why users are required to register their drones.
Registration is a relatively new requirement for hobbyist drone operators. Given the number of incidents involving drones (usually as a result of drones being flown in restricted areas, such as near airports or off-limits natural areas) and videos showing drones being outfitted with handguns and explosives, it becomes rather obvious. The honor system just wasn't working. So in an effort to keep the skies clear for manned aircraft, animals, and people, the FAA was forced to implement a registration process to keep track of all consumer-grade UAVs (unmanned air vehicles) and UAV pilots. If you're a new pilot yourself, you'll need to register with the FAA to fly legally, and avoid any run-ins with Johnny Law.
Guidelines
Users, who will try to bypass the rules, will have to go through a tough ordeal. For example, if you are caught flying an unregistered drone, you will be fined. These fines can be steep, reaching $27,500 for civil penalties, and up to $250,000 with the possibility of 3-years jail time for criminal penalties.
Pilots under 13 years of age must have a parent or guardian complete registration for them.
All drones heavier than 0.55 pounds need to be registered. Anything lighter than that is exempt from registration requirements. Below is an alphabetical list of drones, and whether they need to be registered.
Make/Model/Type
Weight (lbs)
Registration Required?
3DR Iris+
2.8
Yes
3DR Solo (with gimbal)
3.9
Yes
3DR Solo (without gimbal)
3.3
Yes
Air Hogs Millenium Falcon
0.1
No
Blade 180 QX HD
0.2
No
Blade 200 QX
0.4
No
Blade 350 QX3
2.1
Yes
Blade Chroma w/ 1080p camera
3.1
Yes
Blade Chroma w/ 4K camera
3.1
Yes
Blade Chroma w/ GoPro-ready gimbal
3.1
Yes
Blade Chroma w/ fixed GoPro mount
3.1
Yes
Blade Glimpse FPV HD camera
0.2
No
Blade Inductrix Quadcopter
0.04
No
Blade Mach25 FPV Racer
1.1
Yes
Blade Nano QX 3D
0.06
No
Blade Nano QX FPV BNF w/out Headset
0.05
No
Blade Nano QX FPV RTF
0.05
No
Blade Nano QX RTF
0.04
No
Blade Pico QX RTF
0.02
No
Blade Vortex 250 Pro
0.9
Yes
Cheerson CX-10C Nano
0.03
No
Cheerson CX-STARS Mini
0.01
No
DJI Inspire 1
6.5
Yes
DJI Inspire Pro
6.3
Yes
DJI Phantom 3 Advanced
2.8
Yes
DJI Phantom 3 Professional
2.8
Yes
DJI Phantom 3 Standard
2.7
Yes
Estes Proto-N
0.02
No
Estes Proto-X
0.03
No
Estes Proto-X FPV
0.13
No
Estes Proto-X SLT
0.03
No
Estes Proto-X Vid
0.04
No
Estes Proto-Z
0.04
No
Extreme Fliers Micro Drone 2.0
0.08
No
Helimax 1SQ
0.07
No
Helimax 1SQ V-cam
0.07
No
Helimax 1Si (with camera)
0.1
No
Helimax 230Si (with camera)
0.3
No
Helimax FORM500
3.1
Yes
Helimax Voltage 500 – 3D
2.0
Yes
Hubsan x4 (H107L)
0.5
No
Hubsan x4 FPV
0.8
Yes
Hubsan x4 Nano
0.03
No
Hubsan x4 Pro
2.3
Yes
Hubsan x4 camera
0.1
No
Latrax Alias
0.2
No
Parrot AR.Drone 2.0 (Elite Edition)
0.9
Yes
Parrot Airborne Cargo minidrone
0.1
No
Parrot Airborne Night minidrone
0.1
No
Parrot Bebop
0.9
Yes
Parrot Bebop 2
1.1
Yes
Parrot Rolling Spider minidrone
0.1
No
Quanum Nova
1.9
Yes
Sky Viper m200 Nano
0.06
No
Sky Viper s670 Stunt

Drone

0.1
No
Sky Viper v950 HD
0.3
No
Syma X5
0.2
No
Syma X5C
0.2
No
TBS Gemini
0.8
Yes
UDI U207 Nano

Drone

0.05
No
UDI U818A HD
0.8
Yes
UDI U818A-1 Discovery (HD model)
0.8
Yes
UDI U842 Falcon
0.8
Yes
Walkera Furious 320
1.8
Yes
Walkera QR X350 PRO
3.0
Yes
Walkera QR X350 Premium
3.6
Yes
Walkera QR X900
15.3
Yes
Walkera Runner 250
1.2
Yes
Walkera Scout X4
4.0
Yes
Walkera Tali H500
4.5
Yes
Walkera Voyager 3
8.0
Yes
Walkera Voyager 3 GoPro
8.0
Yes
Yuneec Typhoon G
3.7
Yes
Yuneec Typhoon Q500 4K
3.7
Yes
Yuneec Typhoon Q500+
3.7
Yes
If your drone is not listed above, double check its weight. Again, all drones that weigh 0.55 pounds and above are legally required to be registered with the FAA.
Once you've identified whether your aircraft meets the registration requirements, you'll need to begin the registration process.
When you're done, the FAA will provide you with a unique 10-digit registration number. All drones you own and fly must be marked with this number prior to using them. You will also receive an email containing a certificate confirming your registration. We recommend that you print the certificate should you ever need to provide further proof that your drone is registered with the FAA.
Registration Process
The first thing you'll need to do is go to registermyuas.faa.gov to create an account. You'll go through the standard account creation procedures, using your email to create an account name, inputting a case-sensitive password with special requirements, and verifying your email address.
Once your account has been created, you will be prompted to select your registration type, either Model Aircraft (hobbyist use) or Non-model Aircraft (commercial use).
Fill out your various profile information, including your full name, mailing address, and physical address. You will also have to agree to the FAA's safety guidelines, but given how serious the consequences for drone misuse can be, it's wise to familiarize yourself with that information.
The final step is to provide your credit card information in order to process the $5 registration fee.
Source: DigitalTrends