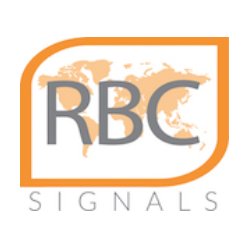 Germany: RBC Signals, a multi-national company enabling flexible and cost-effective space communication services, and the Ecuadorian Civilian Space Agency (EXA) has announced a Memorandum of Understanding between both parties for collaboration on an Optical Communication System for Low Earth Orbit (LEO) and Lunar/Deep Space programs, including the Colombo-Ecuadorian Lunar Program (CELP). The collaboration was announced today in a joint press conference at the International Astronautics Conference (IAC), held in Bremen, Germany.
"RBC Signals is excited to be working with EXA for the development of laser optical communication systems," said Christopher Richins, CEO of RBC Signals. "Not only are EXA's space missions and technology groundbreaking, but optical communication capabilities are a strategic component of our own service offering, as more customers look for alternatives to traditional RF communication technologies, especially for deep space missions."
The Colombo-Ecuadorian Lunar Program will be a key program focus for the combined effort. A joint venture between the Colombian Space Agency and the Ecuadorian Space Agency, both civilian non-governmental agencies, the CELP is an exploration and technology demonstration program whose objectives are to develop and test indigenous technologies as a means to contributing to the human space exploration effort of all humankind.
"This partnership between EXA and RBC Signals for the further development of our laser and related technologies within the Colombo-Ecuadorian Lunar Program illustrates the friendship and cooperation that has always existed between our people," said Cdr. Ronnie Nader, EXA Astronaut and Space Operation Division Director. "RBC Signals' capabilities and reach are an  ideal match for the development of communications technologies for missions which, due to extreme distance, require global coverage."
As part of the MOU, EXA and RBC Signals will also collaborate with Irvine CubeSat STEM Program, a non-profit organization providing key education opportunities for students. EXA holds a 12-year contract for space and laser technology provision for the Irvine CubeSat STEM Program.
Christopher Richins of RBC Signals and Cdr. Ronnie Nader of EXA led the press conference this morning at IAC.