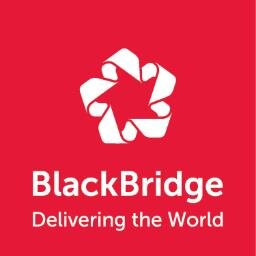 Berlin, Germany: RapidEye has officially changed its name to BlackBridge. This change is the result of a two-year process of uniting all BlackBridge owned companies as one presence in the marketplace. It will empower the BlackBridge group to harness its combined resources to offer its partners and customers end-to-end solutions across the entire geospatial value chain at a global level.
"We are confident the strategic changes that BlackBridge has made will propel us further in the marketplace, allowing us to stand as a leading provider of geospatial products and solutions. We are now focused on creating the new generation of earth observation satellites that will guarantee the continuity of RapidEye imagery products, as well as expanding our geospatial solutions," said BlackBridge CEO Ryan Johnson.
BlackBridge's solutions will include satellite operations, ground station services, data center and geocloud solutions, and global imagery distribution. Approximately 100 BlackBridge partners, and worldwide employees will actively contribute to further global expansion on all levels. This name change also reflects a progressive focus on a corporate strategy committed to strengthening its core capabilities and developing new technologies.
Source: BlackBridge