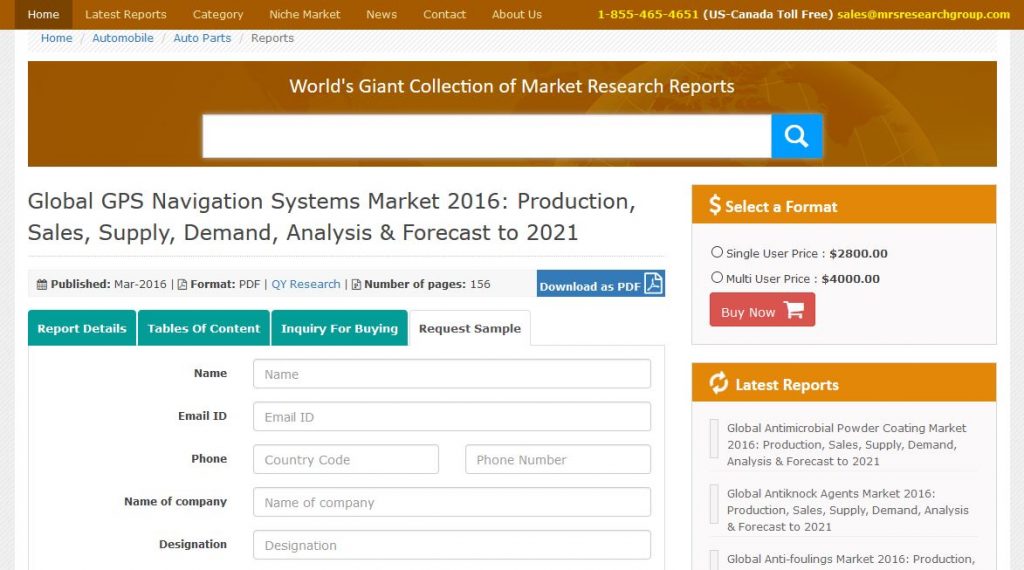 US: Market research firm, QY Research has offered a new report on its disposal. The report talks about the GPS Navigation Systems Market 2016. It also reviews the classification, application, and manufacturing technology. The report also explores the top manufacturers in China and lists their product specifications, capacity, production value, and market share 2022.
The report is being presented by MRS Research Group on the global GPS Navigation Systems market is the in depth analysis of various factors surrounding GPS Navigation Systems industries globally. The report throws light on different drivers, restraints and opportunities that exists and expected to arise in future.
Prepared by the team of experts and available on MRS Research site, the report offers an overview of all the key performance indicators of the industry. The analysis covers the industry on the accounts of revenue, volume, wherever applicable.
This MRS Research report has taken considered all the internal and external factors influencing GPS Navigation Systems industry. Report has covered the key players of the industry along with current and potential competitors.
Report does not only highlight the glimpses of GPS Navigation Systems market, but it goes in details of the industry, current scenario, revenues (net ad gross) of the competitors and their position in the market in terms of geography, monetary value and brand value or goodwill.