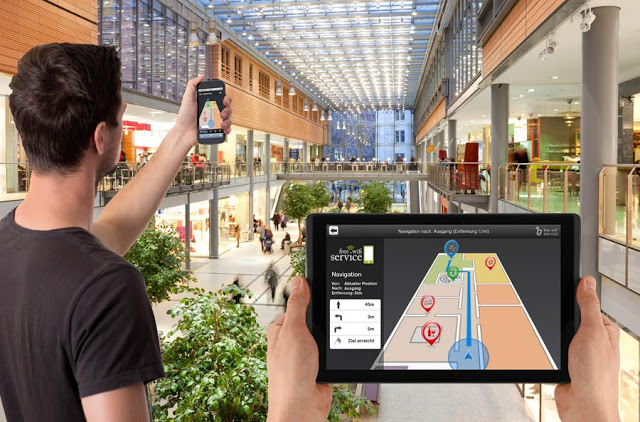 Spain: Advanced indoor positioning technology company, Quuppa announced the launch of its the Quuppa Tag Module, a ready-to-use, Bluetooth Low Energy (BLE) hardware module that can help tag manufacturers speed precision location solutions to market. The module was launched at Mobile World Congress 2018. According to the company, the module can be used by any third-party manufacturers to build a Quuppa-compatible device with precision location capabilities.
The module's PCB-based form factor allows it to be used in a wide variety of devices, and it is already being used by Quuppa partners to build Quuppa-locatable keycards, ID badges, bracelets, asset tags and even hockey pucks that require precision location capabilities, long battery life and low price.
The feature-rich yet cost-effective Quuppa Tag Module offers superior location performance down to the centimeter level, as well as economical power consumption. It has a variety of extra functionality included, including capabilities for motion detection, inbuilt LED, button, and support for additional sensors and functions such as buzzers, and more.
"There are an infinite number of possible devices that require precision location capabilities, and with those devices come myriad use cases, sensing capabilities, environmental requirements such as waterproof and impact-proof, other radio technologies such as NFC, and passive RFID, form factors, colors and other characteristics," said Kimmo Kalliola, CEO and co-founder at Quuppa. "No one company can possibly develop all of these. The Quuppa Tag Module is a key building block for device manufacturers, providing them the highest level of precision, and allowing them to spend their time and resources to develop the form factor and sensing capabilities that best suit the needs of their use case."
The Quuppa Tag Module has been radio-certified for several markets (CE, FCC, IC, Japan, Korea), allowing device manufacturers to speed their products to market without having to focus on elaborate, costly and lengthy certification requirements.
"The Quuppa Tag Module, with its easy-to-launch testing and radio certifications in place, helped Bitwise develop the smart puck in a very short time," said Mika Hulkki, product manager, Vice Hockey, Bitwise. "The robust design and long battery life of the Quuppa Tag Module was also a key design criteria when choosing to use it for the smart puck development."
Quuppa's technology utilizes a unique combination of BLE and the Angle of Arrival (AoA) methodology, as well as its advanced location algorithms that have been developed over the course of more than 15 years, to deliver the most precise location capabilities. The BLE standardization for real-time location services (RTLS), using the AoA method is forthcoming, and Quuppa is considered the pioneer of the BLE standard for global indoor location services based on its work using this method.
Organizations across a range of industries, including manufacturing and logistics, retail, healthcare, sports, law enforcement and security, government and others rely on Quuppa and its ecosystem partners to unlock the full potential of indoor location-based services without compromising accuracy, compatibility or cost.