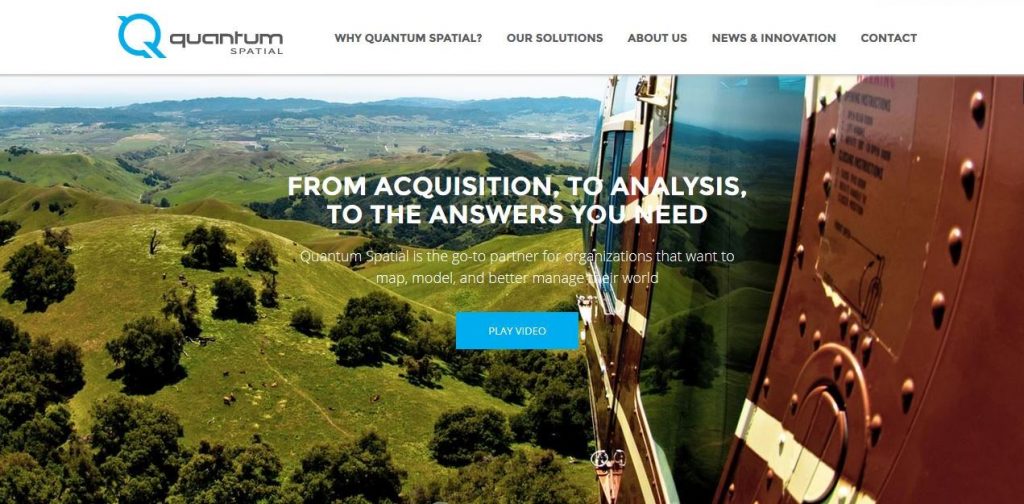 US: Quantum Spatial has announced that the company will acquire, process, and deliver high-resolution aerial LiDAR data and multispectral imagery data for the National Oceanic and Atmospheric Administration's (NOAA) Office for Coastal Management (OCM). The data will be gathered by using an unmanned aerial system (UAS).
The project will focus on three National Estuarine Research Reserves (NERRs) across the country and aid OCM in evaluating the role of UAS in delivering imagery and elevation data required for research and monitoring in a flexible and cost-efficient manner.
Quantum Spatial is partnering with PrecisionHawk, a leader in the commercial drone industry, to acquire the NERR imagery. The research work plan requires high-resolution LiDAR and five-band multispectral imagery collection from a UAS at three sites – Rush Ranch in the San Francisco Bay NERR, California; Grand Bay NERR, Mississippi; and Jacque Cousteau NERR, New Jersey – covering a range of ecosystems.
The collections will be conducted twice at Rush Ranch (once in late summer 2016 and again in early spring 2017); and once in Grand Bay and Jacque Cousteau. Acquisition is scheduled to begin this month.
PrecisionHawk's Lancaster 5 fixed-wing aircraft will be used to collect data.  The aircraft can accommodate various sensors and enables users to swap sensors in the field, providing a cost-effective way to support multisensor data collection. PrecisionHawk's In-Flight software will provide flight planning and management during data acquisition.
Data will be processed and analyzed using PrecisionHawk's DataMapper post-processing and aerial analytics software along with QSI's in-house LiDAR data processing tools.
"We are very excited to work with NOAA on its mission to support the stewardship of the United States estuarine ecosystems and the research on invasive species, habitat restoration, source pollution and resilient communities," said Robert Hickey, general manager, Public Sector at Quantum Spatial. "NOAA is very forward thinking in deploying UAS technology to study and analyze the seasonal changes of these three NERRs."