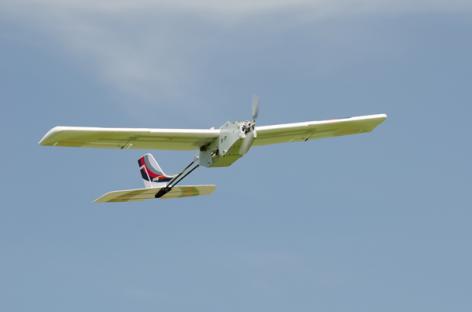 US: To offer the agriculture market with a complete agricultural analytics solution, PrecisionHawk and DJI have announced a partnership on Tuesday. The solution to the agriculture market will be provided by linking DJI's commercial-grade drone hardware to PrecisionHawk's DataMapper drone software platform. Through this partnership the two companies will try to set new standards for UAV remote sensing within agriculture.
"Farmers need real-time information about their crops, their fields and their harvests, and DJI and PrecisionHawk are working together to give them what they need," said Michael Perry, DJI's Director of Strategic Partnerships. "We are excited to make collecting and analyzing aerial data easier and more cost-effective than ever, because putting this technology within reach of working farmers will help them as well as everyone who relies on the crops they produce."
DJI's market-leading UAV platforms such as the Matrice M100 and M600 series allow for extensive customization, providing the flexibility to monitor crops, carry advanced sensors or accomplish other tasks specific to each mission. The combined package will also include the new DataMapper Inflight app for data collection and a one-year subscription to DataMapper for data management and analysis. The pairing of industry-leading UAV hardware with the best-in-class analytics platform enables agriculture professionals to concentrate on what's important: identifying crop stress and maximizing yields.
"This partnership is bringing the best of both worlds to the agriculture industry," said Pat Lohman, VP Partnerships at PrecisionHawk. "By combining our strengths – DJI's world-renowned hardware and PrecisionHawk's seamless software tools that bridge the gap from flight to geospatial data analysis – we are effectively eliminating any major barriers to entry and allowing the industry to begin adopting this technology in their everyday workflows on a broader scale."
The DataMapper Inflight app will allow users to create an easy flight plan and autonomously collect geospatial data. The images will be further processed into 2D and 3D maps for further analysis. Users also have access to DataMapper's library of analysis algorithms that provide detailed information around the major decisions a farmer makes throughout the season: optimizing inputs, reacting to threats, improving variable rate, increasing efficiency of crop scouting and estimating yield.
"We believe that in order to promote widespread adoption of this technology we need to build products and partnerships that empower the user," Lohman continued. "In an effort to do so, the DataMapper Inflight app is now compatible with the entire line of DJI hardware to make it easier and more accessible than ever to collect actionable, aerial data."
The new DataMapper Inflight app is now available for download on Android and coming soon on iOS.
Source: PrecisionHawk