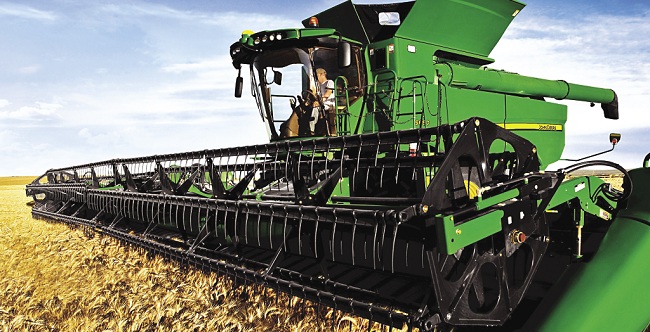 US: Global Market Insights has launched a market report recently, according to which by 2024, the world's precision farming market size will exceed to $10 billion by 2024. In the report, the precision farming market growth is attributed to growing emphasis on improving agricultural productivity owing to rapidly increasing population around the world.
Farmers in developed countries are rapidly adopting modern agricultural practices and equipment to boost their yield productivity and reduce agricultural losses. Also, increasing popularity of cloud-based farm management systems to manage precision agriculture activities at scale is also largely contributing to the market growth.
Moreover, initiatives to modernize GPS infrastructure to enhance its location and positioning capabilities will also boost the precision agriculture market growth over the forecast period. The hardware segment is expected to hold a majority share of the precision farming market by 2024 owing to large-scale installation of different precision farming devices such as sensors, GNSS antennas & receivers, and increasing adoption of mobile devices for running precision farming apps.
Furthermore, growing popularity of drones for aerial observations and field mapping applications is also expected to drive the hardware market growth between 2017 and 2024. The sensors segment is projected to dominate the hardware market with over 19% of the hardware share in hardware by 2024 due to increasing utility of different types of sensors for facilitating remote sensing applications in precision farming market systems.
As farm management systems are being increasingly integrated with various sensor-based systems such as aerial sensors, ground-based sensors and satellite sensors to collect information regarding critical agricultural parameters, the adoption of sensors is expected to exhibit positive growth during the forecast period.
The managed services market will exhibit exponential growth between 2017 and 2024 due to growing popularity of cloud computing technology. As the technology allows highly scalable deployment and management of precision farming systems over cloud networks, growers are expected to rapidly adopt these services in order to increase the efficiency of their precision farming operations.
Weather monitoring applications will dominate the precision farming market during the forecast timeline as they provide key information related to important weather parameters such as moisture levels, relative humidity levels, rainfall and wind directions. Unlike other industries, farm production is most affected by weather conditions and hence, the adoption of these solutions for effective weather monitoring will witness consistent growth over the forecast period.
The Asia Pacific precision agriculture market is projected to exhibit fastest growth between 2017 and 2024 due to favorable initiatives being undertaken in countries such as India, China, and Japan to improve sustainable agricultural productivity, and food security. To support the increasing population in the sub-continent, advanced technologies are being increasingly explored and implemented for improving farm productivity and optimizing resource costs. Also, favorable government initiatives are largely contributing to the growing adoption of digital farming market practices in the region.