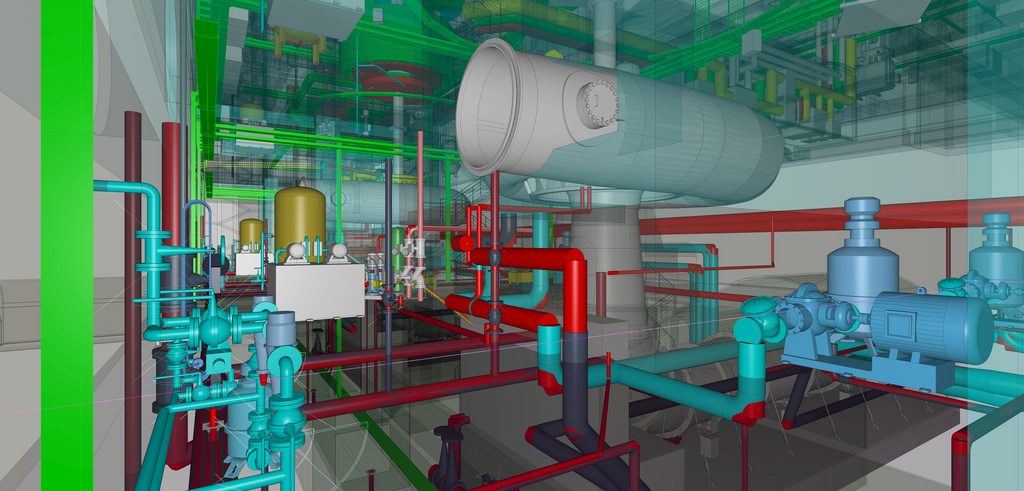 China: Over the past several years, Bentley's multi-discipline comprehensive modelling environment has been used across China for the widest possible range of power generation projects including fossil fuels plants, nuclear power stations, hydropower plants, pumped storage facilities, and wind farms. Bentley solutions are enabling Chinese companies to achieve BIM best practices for projects large and small, integrating across the engineering disciplines from design through construction and into operations. This year there are three Be Inspired Awards finalists that exemplify BIM best practice for designing power generation plants in China.
Wugachong Reservoir Project in Pu'an County of Guizhou Province (Wugachong Water Conservancy and Hydropower Co., Ltd.) is a medium-sized hydroelectric power project, which moved from 2D AutoCAD to 3D BIM using the entire set of Bentley design applications, delivering the initial 3D model in just two months. Bentley GEOPAK helped the team quickly solve a complex issue with the topography of the site, enabling it to develop a zig-zag ramp design that would have been difficult to visualize in 2D.
Using ProjectWise, the team collaborated across all engineering disciplines. It also created 3D videos using Bentley LumenRT to explain the zig-zag design to their clients and to promote the organization's capabilities for other projects. Wugachong Water Conservancy and Hydropower Co., Ltd. is now rolling out 3D BIM using Bentley technologies across other projects in the region and it expects to save CNY 10 million (USD 1.5 million) on each project. The Wugachong Reservoir project is a typical example of how the smaller design institutes are quickly developing new skills and radically changing the way they deliver projects.
"Bentley's integrated design applications provide our design teams with unified standards and a unified file format. Each discipline can now greatly improve the design efficiency using the powerful software functions, software customization capacity, collision detection capabilities, and other functions, greatly improving design efficiency." Zhihao Fu, Director of BIM Technology Application Center, Wugachong Water Conservancy and Hydropower Co.
Qiongzhong Pumped Storage Power Station (PowerChina ZhongNan Engineering Corporation Limited) project exemplifies how China is moving toward a greener future by using pumped storage to reduce its reliance on coal. Quoting from its Be Inspired submission, the company said, "The cooperation of constructed Qiongzhong Pumped Storage Power Station, nuclear power and new energy in Hainan Province can achieve optimum allocation of energy resources, improve the utilization rate of new energy power, and highlight the huge role of clean energy in energy conservation and emission reduction, while delivering consistent power and ensuring safe, stable, and economic operation of the system." The pumped storage power station adds up to 600 megawatts to the grid system and will help meet peak demands for the growing Hainan economic region. The project is located on a mountainous island that presented the team with engineering and construction logistics challenges.
"3D design has gradually replaced traditional 2D design. Using Bentley applications, Hainan Qiongzhong Pumped Hydropower Station completed 2.53 Gigabyte3D design models. The 3D model helped us complete more than 1,000 engineering drawings at the construction stage, which shortened the design time by two months and reduced design error rate by 90 percent. Through the digital delivery system, models, drawings, and engineering information were delivered seamlessly. The participating parties including designer, constructor, supervisory organization, and owner used the digital delivery system for guiding on-site construction and quickly querying all the information of engineering, reducing embedment errors and omissions." Mei Huang, Chief Engineer of Electromechanical Design of Hainan Qiongzhong Pumped Hydropower Station Project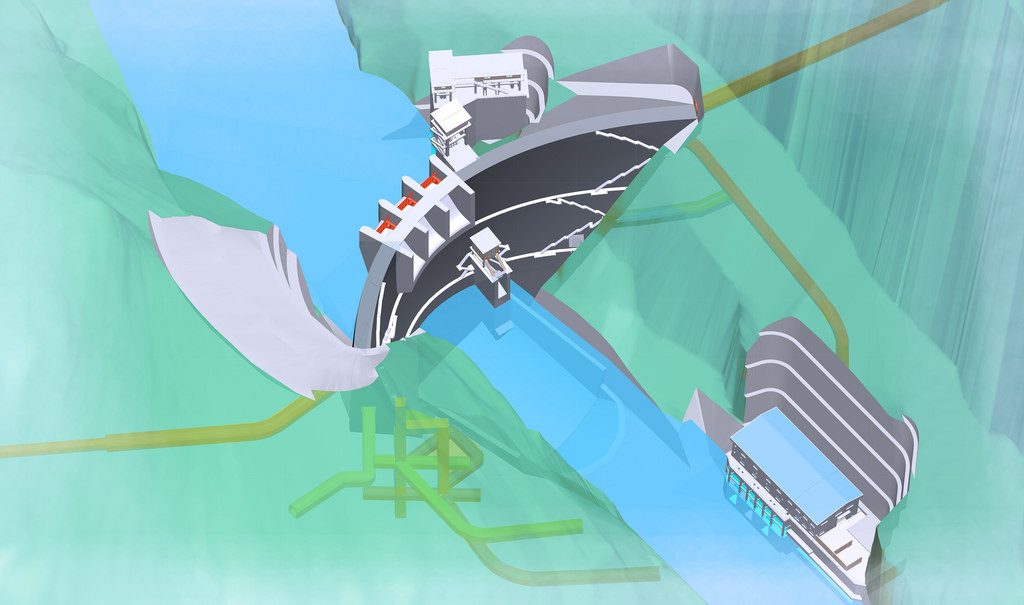 The team used the entire integrated collection of Bentley 3D design applications together with ProjectWise to engage all stakeholders from concept to construction, saving over CNY 60 million in engineering costs and completing construction three months ahead of schedule. This earned ZhongNan Engineering Corporation the record for the fastest pumped storage project in China to date.
By using Bentley GEOPAK to optimize the civil design, they reduced the earthwork excavation and filling quantity by 30 percent, saving over CNY 42 million. The hydraulic machinery specialty and HVAC specialty extracted 90 percent of construction drawings directly from the 3D model, shortening design time by two months, which equated to a savings of over CNY 20 million.
Macheng Caijiazhai Wind Farm (Hubei Electric Power Survey and Design Institute) is an 80-megawatt wind farm that will provide green power as well as promote the development of wind power in Hubei Province and contribute to reducing power transmission loss for the Macheng grid. The project involves wind generating sets, pylons, pylon bases, the collecting circuit, the maintenance road for the wind farm, and a 110-kilovolt booster station.
The wind farm is located on the ridges and mountain tops near Futianhe Town and Macheng City, which provided such challenges as a large area mountain topographic reconnaissance, design of the road leading to the station, and the transportation of large equipment. An unmanned aerial vehicle was used to obtain data and images to build a landform 3D engineering-ready model with ContextCapture. The model was combined with wind resource analysis results to select appropriate wind turbine arrangement point locations and the optimal route of road leading to the station.
At the construction stage, OpenRoads was used to design the fan (turbine) maintenance platform and road leading to the station. Bentley Substation and AECOsim Building Designer were used to design a 3D digital model of the booster station. ProjectWise was used for collaboration among all the disciplines and to manage input and output materials, design documents, procurement materials, and project management materials related to this project. During the project, Bentley applications saved 50 person-days in design, shortened the construction period by 20 days, and reduced the project delivery cost by CNY 200,000.
"We used the hybrid model consisting of landform reality modeling and 3D models of the booster station and fan to demonstrate the final panorama. In conjunction with decomposition of the model's details and simulation of construction and transportation, we enabled the management team to have a full understanding of the whole project's construction process before construction started." Pingzhong Ding, Project Manager, Hubei Electric Power Survey and Design Institute