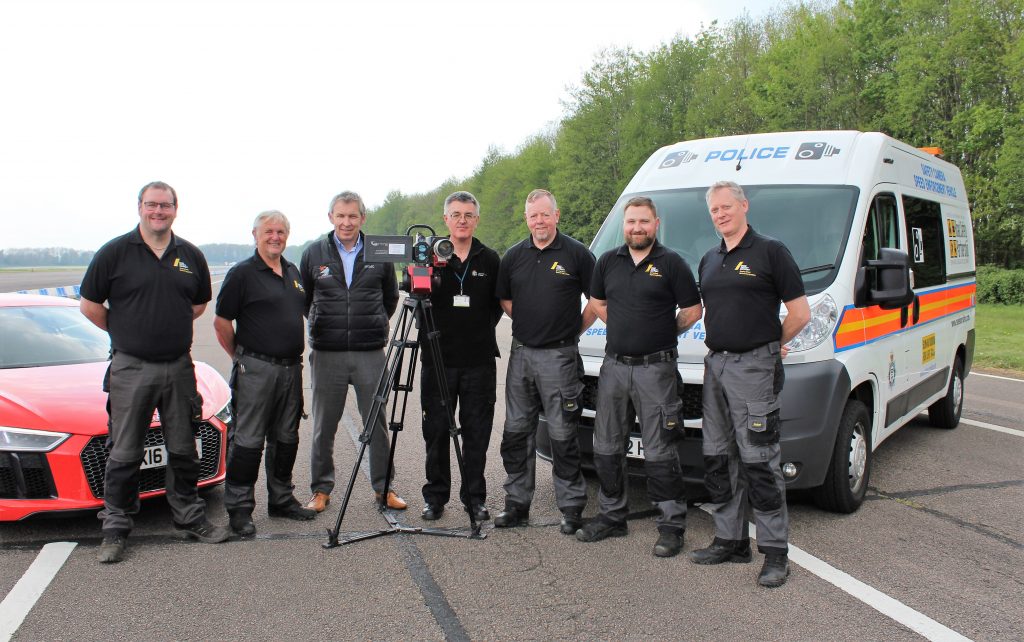 UK: The team responsible for testing speed cameras in the UK, before they can be used to detect speeding drivers on the roads, have teamed up with Leicester, Leicestershire and Rutland Safety Camera Scheme to mark the life-saving work of the technology.
Road Safety Support (RSS), which tests new enforcement technology on behalf of the Home Office, is certified by the United Kingdom Accreditation Service (UKAS) to test the accuracy of speed cameras and other devices, either at its dedicated testing laboratory or on any road across the world.
Police speed camera operator, Clive Surrell, met with the RSS team at Bruntingthorpe Proving Ground in Leicestershire, where the laboratory is based, to learn more about the rigorous testing process. The meeting was held to mark World Accreditation Day, which takes place on June 9, 2019.
World Accreditation Day is a global initiative which raises awareness of the importance of accreditation. The accreditation held by Road Safety Support, known as ISO 10725, gives confidence that the reading given on a speed camera is reliable and is traceable to national standards. Very few organisations in the world have obtained accreditation for this specific use.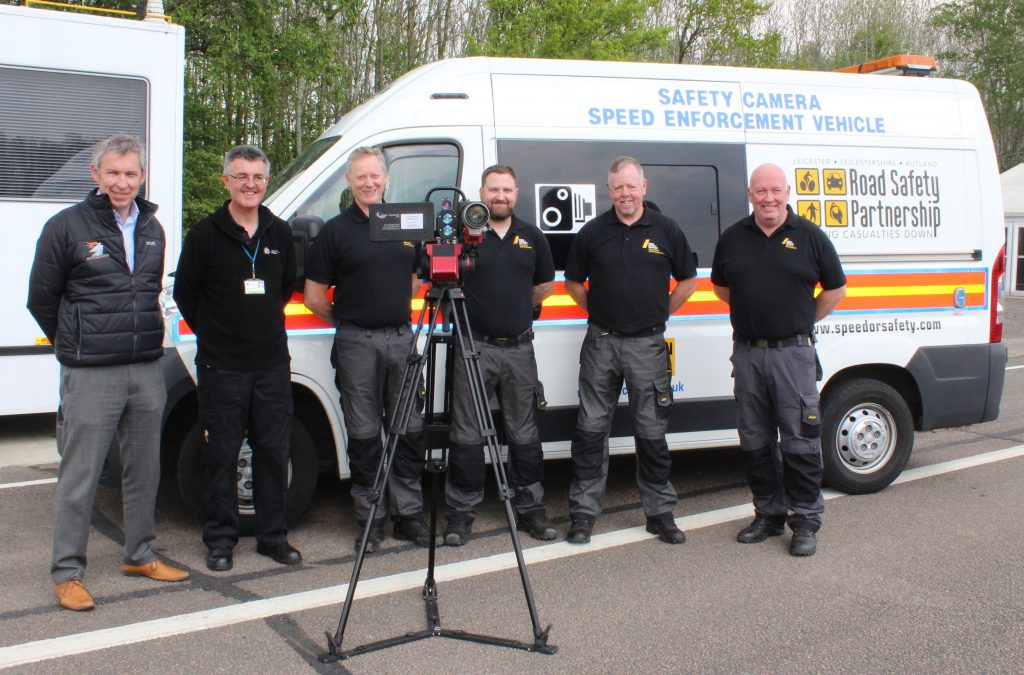 In 2017, in Leicester, Leicestershire and Rutland, 20 people were killed and a further 276 were seriously injured in road collisions. In the UK, 1,793 people were killed and 24,831 were seriously injured. In many of these cases excessive speed was a contributory factor.
Speed cameras have been widely used on UK roads since the 1990s and have since helped to significantly reduce the number of people killed and seriously injured in road collisions.
Controlling vehicle speed can prevent crashes happening and can reduce the impact when they do occur, lessening the severity of injuries sustained by the victims.* 
A report produced by Prof Richard Allsop, on behalf of the RAC Foundation, concluded that if cameras were decommissioned across the UK 800 extra people could be killed or seriously injured on the roads each year.**
Trevor Hall, Managing Director of Road Safety Support, who was involved in setting up one of the UK's first ever safety camera partnerships in Essex in 1999 as a police officer, is one of the world's leading experts in the development and operation of speed and red light camera technology.
Trevor said: "We really must acknowledge the effect that speed cameras have had on road deaths and injuries in the UK over the last two decades.
"Road Safety Support is passionate about the use of accurate and reliable technology to enforce the speed limits and reduce the number of people killed and injured on our roads. Road safety really does start here – at the point when the technology is developed and subsequently tested by us – long before it is used on the roads.
"It is vital that the technology in use on our roads can be relied upon and that drivers can have confidence in the speed readings provided."
He added: "The police are the end users of speed cameras and we are delighted to be joining forces with Leicester, Leicestershire and Rutland Safety Camera Scheme to mark the life-saving work of the technology."
Stefan Szmega, Manager of the Leicester, Leicestershire and Rutland Safety Camera Scheme, said: "Knowing our cameras are tested to such rigorous standards gives us added reassurance and confidence that the equipment we use is reliable and supports our work in helping to reduce casualties and save lives."