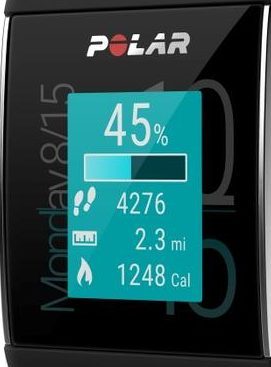 Polar has launched its M600 Android smartwatch in market. What is interesting about this wearable is that it is equipped with a GPS. The M600's battery provides it life up to 10 hours for GPS tracking.
Marco Suvilaakso, Chief Strategy Officer at Polar, stated:
Polar is known for bringing smarts into sports. Polar created the first heart rate monitor, the first activity tracker and now we're the first true sports wearables company to announce a smartwatch truly made for sports. Powered by Android Wear, Polar M600 offers our customers countless opportunities to customize their smartwatch and still rely on the unique Polar sports wearable experience that is at its core.
Polar recently launched its Polar Running Program with adaptive training plans for runners preparing to run a 5K, 10K, half marathon, or marathon. These are available to Polar watch owners for free.
The Polar M600 will be available in charcoal black and powder white later this year for $329.90. There will also be a Polar red color replaceable band available this year. I've been looking for a high quality GPS watch with music support and since Garmin hasn't yet added music support I am likely going to pick up the new Polar M600 when it is released.