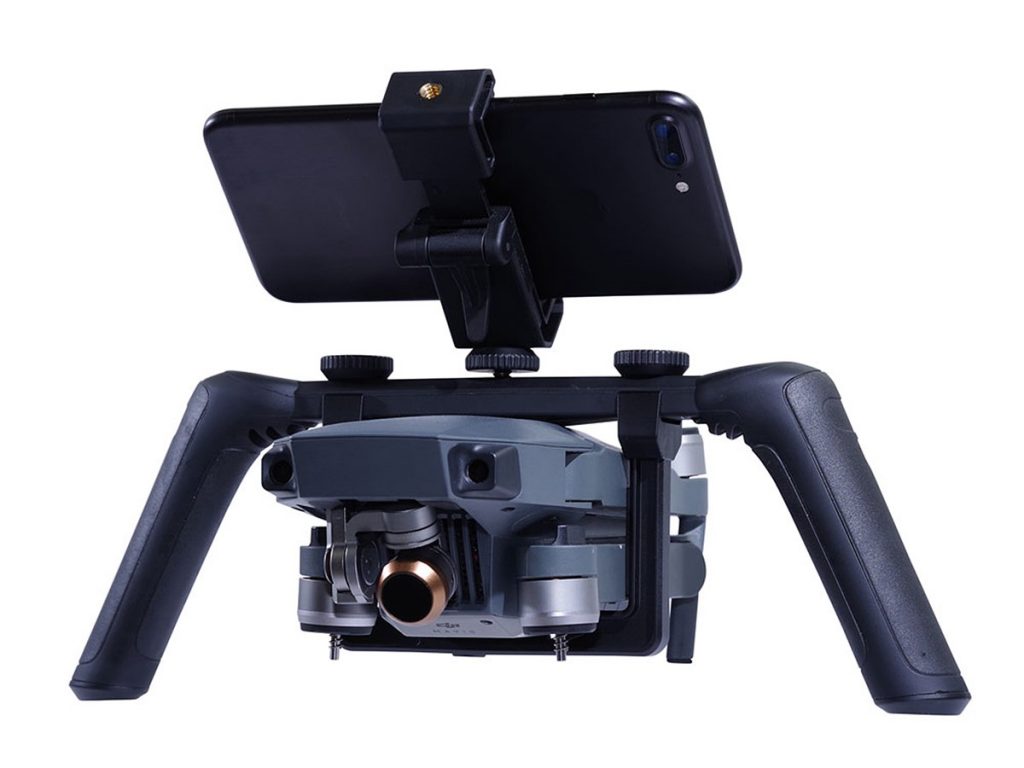 US: PolarPro, a California manufacturer of camera filters, continues to solidify themselves as an industry leader in premium camera filter design. As DJI continues to expand upon its popular Mavic series with today's release of the Mavic 2 Pro and Zoom drones, PolarPro has announced their DJI Mavic 2 filters to now be available for preorder. PolarPro has produced some of the most optically correct and neutral camera filters for the original Mavic series to date, such as the consumer-level Standard Series filter line and the unrivaled production-level Cinema Series Collection, and their DJI Mavic 2 filter line follows their successful previous design rudiments and promises to be the best PolarPro has offered yet. 
Challenges in Design 
Even with five years of experience designing innovative camera solutions for DJI drones and DSLR camera platforms, the Mavic 2 Pro's new 1-inch CMOS Hasselblad camera did present some challenges for the PolarPro design team.
For the PolarPro engineers, ideation for the development of a filter good enough for a Hasselblad-built camera was a new and exciting challenge.
"Flushing out dozens of filter concepts and getting the team to finally agree on one was a long and arduous process, but our end result is totally worth it," said PolarPro lead engineer Esteban Martinez about the development of PolarPro's new Mavic 2 filters.
"Making sure that the four extrusions with undercuts on our filters were identical to the stock DJI filter was crucial. In order to get a precise fitment, our team worked countless hours prototyping on our 5-axis CNC machine until we got it right," commented engineer Nicole Schneegas. "It's Hasselblad meets DJI, so it's a bit more complicated this time around, compared to designing filters for the original Mavic series drones."
"One of the most exciting processes after making the prototype is actually running the drone and camera through our rigorous PolarPro stress test that we have developed over the years designing filters for gimbal cameras, and that allows us to give our customers the best product on the market," concluded Martinez.
Mavic 2 Pro and Zoom Filter Collections 
PolarPro's collection for Mavic 2 will include top-of-the-line Cinema Series filtersfor those who want to get the most out their new DJI Mavic 2 Pro Hasselblad camera as well as a Standard Series for enthusiasts, with separate versions available for the 1-inch Mavic 2 Pro camera and the smaller 1/2.3-inch Zoom camera.
The PolarPro Cinema Series Collection Gets Re-imagined 
PolarPro has always put attention on their Cinema Series Collection filters, and the Cinema Series Collection for Mavic 2 is their most extensive and sophisticated lineup yet, featuring Shutter (ND8, ND16, ND32,) Vivid (ND4/PL, ND8/PL, ND16/PL) as well as a Limited Collection that features high-intensity neutral density and neutral density + polarizing filters (ND32, ND32/PL, ND64, ND64/PL) for creative motion blur applications, and a Gradient Collection featuring soft transition graduated filters with laser-etched horizon guides on the frames to quickly set the filters (ND8-GR, ND16-4, and ND32-8). PolarPro has also introduced for Mavic 2 its Exposure Collection of large-stop ND filters, intended for long-exposure photography (ND128, ND256, ND1000). The Cinema Series provides more specialized filters for situations that demand a specific solution. 
What's New for Mavic 2 
New PolarPro filter features include horizon guides etched into the frames of all ND/PL filters, which makes adjusting the level of polarization in a scene quick and easy to determine exactly where to best set polarization for each specific application.
PolarPro has also redesigned their filter hard case that is included with each filter set and now features new magnetic clasps to securely lock in and protect the filters while also providing fast access to the filters when they are needed at a moment's notice. With wider notches in the foam to get the filters out, creators also don't have to worry about scuffing or splotching the lenses with their fingertips when taking them out.
"We really wanted to take the feedback we got from previous iterations of our Mavic series filters and apply it to our entire filter ecosystem for Mavic 2, right down to the cases we provide with our Mavic 2 filter sets," said PolarPro CEO and founder Jeff Overall.  "We're confident in our filter designs for Mavic 2 Pro as well as the Mavic Zoom, and we want our customers to be just as confident. That's why we're offering Aircraft Protection with our Mavic 2 filters, protecting our valued customers from camera or gimbal damage caused by any of our Mavic 2 filters determined to be faulty."