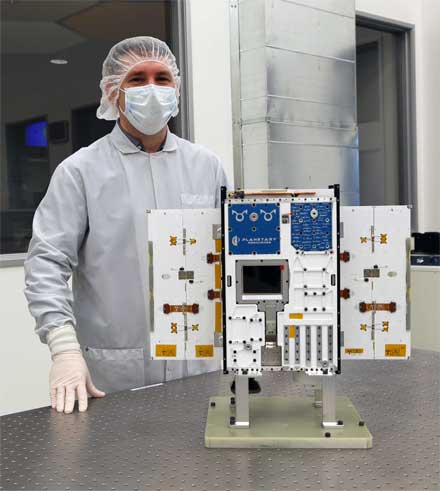 US: To deploy and operate Ceres – an advanced Earth observation system which delivers affordable, on-demand Earth intelligence of any spot on the planet, asteroid mining company Planetary Resources has secured $21.1 million in Series A funding.
The funding was led by Bryan Johnson and the OS Fund, which was later joined by Idea Bulb Ventures, Tencant, Vast Ventures, Grishin Robotics, Conversion Capital, The Seraph Group, Space Angels Network and Larry Page.
Ceres is set to use the first commercial IR and hyperspectral sensor platform to better understand and manage natural resources. It will leverage Planetary Resources' Arkyd spacecraft to deliver affordable, on-demand Earth intelligence of natural resources on any spot on the planet.
While typical satellite imagery provides only a picture, Ceres will provide actionable data with higher spectral resolutions by measuring thermographic properties and detecting the composition of materials on Earth's surface.
The mission will validate the thermographic sensor and supporting technologies for the company's prospecting missions. Courtesy of Planetary Resources.
Source: Photonics