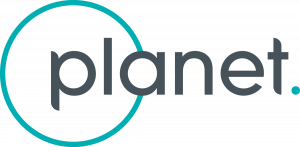 US: As a response to the unpredictable nature of disasters, Planet is now offering "monitoring on-demand" imagery that is tailor-made to cater to the needs of government agencies, humanitarian organizations, and commercial enterprises.
Before and immediately after a disaster strikes, customers can begin quickly accessing pre-event imagery and post-event imagery. Planet's continuous monitoring of the planet means it typically has the most recent pre-event imagery available.
Planet's new solution offers disaster response organizations a number of key benefits over traditional approaches:
Rapid, "On-Demand" Monitoring provides near-real-time data before, during, and after a disaster – enabling a more persistent understanding of events.
Simplified Contracting and Procurement ensures customers only pay for what they need when they need it.
Seamless API Integration enables imagery to be seamlessly and reliably integrated into existing workflows.
Targeted Time Frame enables customers to zero in on a specific time frame – from days to months – that matters most to your efforts.
Optional High-Resolution SkySat Imagery to obtain sub-meter resolution detail to assess ground conditions and direct relief efforts.
Early Access to new disaster-response features, benefits, and analytical tools as they become available.
The solution has several offerings: a "Single Geography" option designed for organizations that respond to disasters and emergencies in a pre-defined area of interest (such as civilian disaster agencies, insurers, and corporations); and a "Multiple Geography" option for those that respond to disasters around the world, regardless of where they occur (such as national and international NGOs).