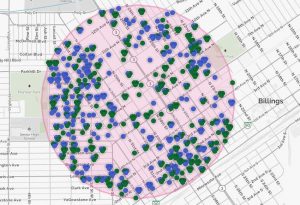 US: The office of the Pittsburgh City Council Mayor Bill Peduto has announced that it will add a new mapping tool for building permit and zoning information.
Peduto announced that legislation will be introduced to Pittsburgh City Council on Tuesday to buy software and support services from San Francisco-based buildingeye, which "builds interactive city maps to track planning, permit, license and violation data."
The new software is expected to allow users to sign up for online alerts to notify them when permits, licenses or violations occur in their neighborhood, as well as enable them to report potential violations through the city's 311 system.
The new site, which is a joint effort between the Department of Permits, Licenses & Inspections and the Department of City Planning, is expected to be launched this fall. The program costs $126,000 to implement.