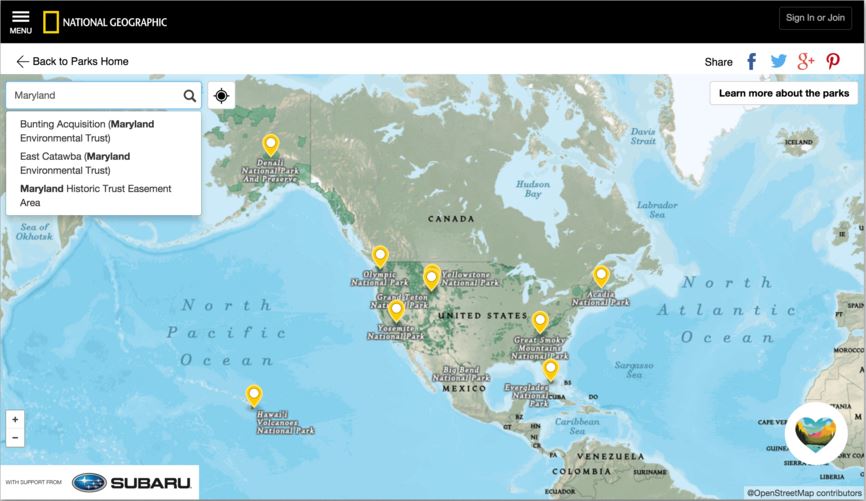 The geospatial API (Application Programming Interface) of Pitney Bowes has been made available with direct SaaS subscriptions on AWS Marketplace, the company announced on Saturday. By doing this, the company has become one of the first companies to support the new SaaS Subscription functionality on AWS Marketplace.
The deal will make it easy for AWS customers to access and deploy the solution and pay through their existing AWS bill. The Pitney Bowes Geospatial API delivers extremely accurate geocoding and reverse geocoding for data analytics.
In the era when location-enhanced solutions drive commerce, the technology has a wide range of uses and applications. For instance, it can create address lists from latitude and longitudinal coordinates and also recognize latitude and longitudinal coordinates from an address.
The geospatial capability is critical for data analytics that drive business outcomes for companies. For example, insurance companies can leverage on geospatial data to identify flood zones, whereas telecommunications firms can plan placement of their cell tower network.
Pitney Bowes currently offers eight other spatial and data offerings on AWS Marketplace. The offerings give developers access to its technology for Location Intelligence and Customer Information Management.
AWS services enable Pitney Bowes to escalate product development, testing, deployment and delivery of production applications, which support the Pitney Bowes Commerce Cloud on AWS.
Pitney Bowes is enjoying strong momentum in its global e-commerce business. However, in the recently reported quarter, the revenues in its Digital Commerce Solutions business edged down 1% year over year. This was due to lower Customer Information Management and Location Intelligence license revenues, which dragged down sales for the Software Solutions segment.
Also, deteriorating market conditions in the technology industry have been affecting its software business materially. Currency headwinds also remain a major threat for this Zacks Rank #4 (Sell) company's financial performance in the coming quarters.
Stocks to Consider
Some better-ranked stocks in the broader computer & technology sector include Adobe Systems Inc. ADBE, Aspen Technology, Inc. AZPN and Guidance Software, Inc. GUID, each carrying a Zacks Rank #2 (Buy). You can see the complete list of today's Zacks #1 Rank (Strong Buy) stocks here.
Adobe Systems is a leading player in the computer software space. The company has a striking earnings surprise history for the trailing four quarters, having beaten estimates all through, for an average beat of 5.6%.
Aspen Technology deals in process optimization software and services. It boasts a remarkable average surprise of 23.6% in the trailing four quarters, having surpassed estimates strongly in each of them.
Guidance Software, an industry leader in digital investigative solutions, also has an impressive earnings history, having beaten estimates in all four trailing quarters, for an average surprise of 18.6%.
Confidential from Zacks
Beyond this Analyst Blog, would you like to see Zacks' best recommendations that are not available to the public? Our Executive VP, Steve Reitmeister, knows when key trades are about to be triggered and which of our experts has the hottest hand.