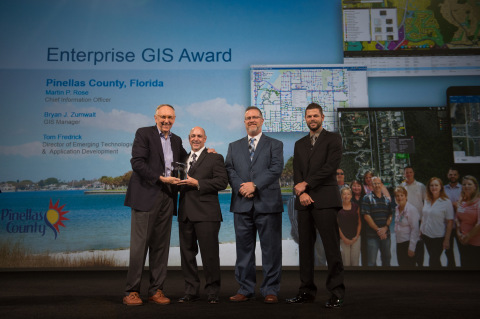 US: The Pinellas County of Florida, US, has received the 2016 Enterprise GIS Award for innovating a smart community governance model. The model played a significant role in building a public GIS (Geospatial Information System) with apps that benefit the community.
One of those apps used Federal Emergency Management Agency (FEMA) open data to save property owners $5.3 million on National Flood Insurance Program (NFIP) premiums. The Pinellas Business Technology Services Board established a group to prioritize and create web GIS apps.
Acting as a steering committee, the group decides which apps will be built by the county's GIS team according to level of need. In 2015, one of the high-level needs was keeping NFIP discounts in place for county property owners within flood zones.
"We created [the] Flood Map Service Center to serve FEMA flood zone data and show which parcels intersected with the zones," said Martin Rose, CIO, Pinellas County. "Pinellas has more properties in the NFIP than any other county in the US, so its real estate market would be significantly affected if those subsidies went away."
Working with the board, the GIS group produced a total of 16 task-driven apps, which make up its public GIS gallery. Tasks green-lighted by the board include apps for monitoring local crime activity, obtaining zoning information, and researching tax parcel and property valuation information. The board also guided the creation of an open data portal, a self-service hub that allows anyone to map open datasets in the same manner as using the Flood Map Service Center.
"Pinellas County distinguished itself as a smart user by writing GIS directly into its governance structure," said Jack Dangermond. "That high-level support and collaboration results in apps that do great things for the community."