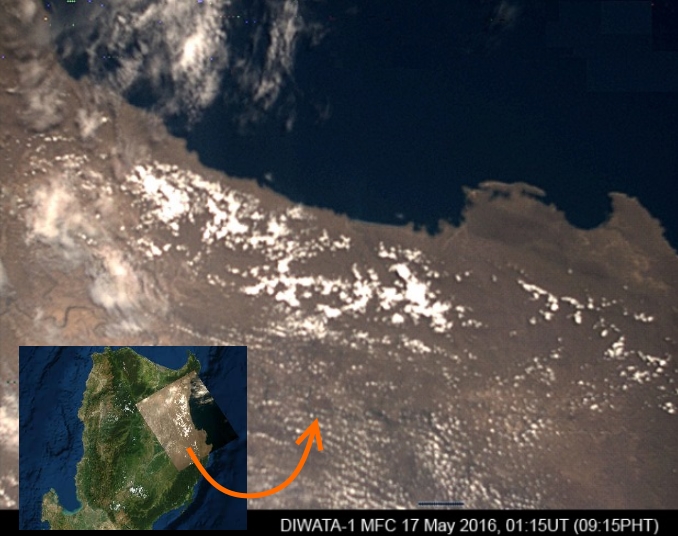 Philippines: The first microsatellite of Philippines, DIWATA-1, has successfully captured and sent back test images from orbit during its initial shakeout phase. One of the image that's posted above, depicts a portion of the coastal seaboard of Isabela, which includes parts of the municipalities of Maconacon, Divilacan and Palanan.
For this picture, the satellite was moving over Luzon island and looked down at the target area vertically. DIWATA-1 was released into orbit from the Japanese Experiment Module Kibou on the International Space Station at 20:44 (Japan Standard Time, PH time + 1 hour) on April 27, 2016.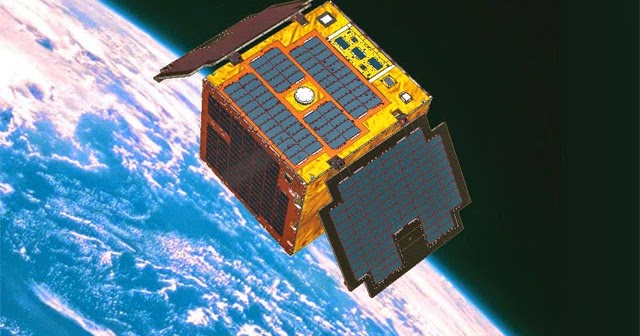 The microsatellite was developed by Tohoku University, Hokkaido University, the Department of Science and Technology (DOST) of the Republic of the Philippines and the University of the Philippines Diliman under the DOST-funded Development of the Philippine Scientific Earth Observation Microsatellite (PHL-MICROSAT) research program.
When the first communication opportunity over Japan came at around 7:33 (JST) on April 28, the project team succeeded receiving radio signals from the satellite at the Tohoku University ground station (CRESST), and the operating state of the satellite was confirmed to be in good condition.
"Since April 29, we have been conducting checks on each component and evaluating the performance of the satellite's onboard cameras and attitude control system," a news release issued by the PHL-Microsat Program indicated.
The satellite is equipped with imaging sensors of four different fields-of-view including a fish-eye lens camera and a telescope with a ground resolution of three meters. DIWATA-1 has four onboard cameras for Earth observation, and multiple test images have been successfully taken and downloaded, the DIWATA-1 operation team disclosed.
Source: Interaksyon