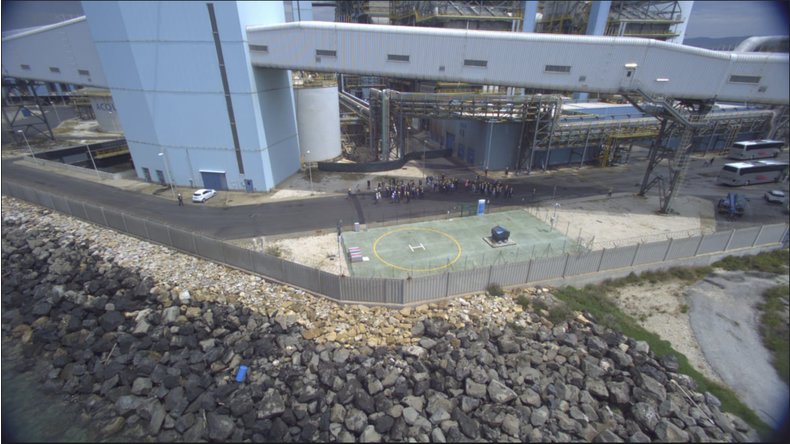 Drones have become a highly appealing choice for corporations in the monitoring, surveying, and inspection industries as their extremely cost-effective nature and high-tech sophistication provides one of the most practical and effective modern tools in business models across a large variety of trades. According to a press release from autonomous drone company Percepto, the multinational energy company Enel has opted to implement this tool and selected Percepto's Sparrow system to monitor the Torrevaldaliga Nord power plant in Italy.
The Sparrow will be deployed in an automated mode and under the supervision of a local operator who can take over navigation at a moment's notice, as Italy's drone regulations don't allow for fully autonomous UAV operations just yet. All things considered, this middle-ground of utilizing the drone's automatic flight mode with a drone pilot on deck seems like the most practical, rational compromise.
The Sparrow's artificial intelligence and computer vision technology will allow it to operate as independently as possible, in addition to regular, thermal, and night vision cameras providing functionality regardless of light constraints. Any collected aerial video footage, photography, and geo-positional data is transmitted to Enel in real-time.