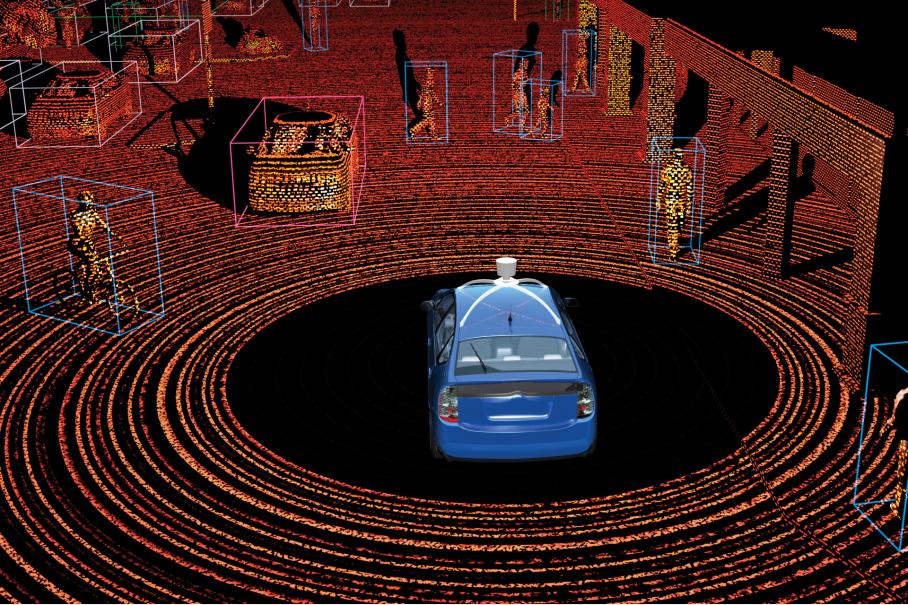 Germany: Osram has announced a LiDAR chipset that will sell for less than $50 in volume. The company has declared it's "a milestone for laser sensors in self-driving cars" because of the price and reliability from a device with no moving parts.
Test samples of the LiDAR chipset will be made available by Osram in the early 2017. Production quantities will arrive in 2018. The unit will be small enough to fit behind the front grille, rather than atop the roof.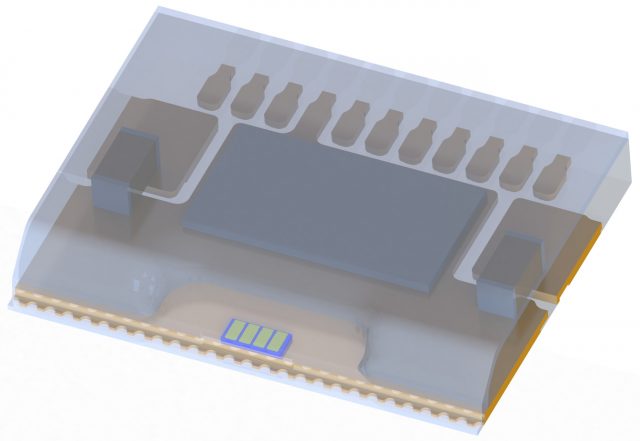 Osram Opto Semiconductors of Germany announced the four-channel LiDAR last week at the Electronica 2016 trade show in Munich. The system comprises a laser bar using four individually controllable laser diodes and control circuitry surface mounted on a single module.
As mentioned above, this is the first LiDAR unit for self-driving assistance that has no moving parts, which Osram declares a breakthrough.
"The new laser is a bar consisting of four laser diodes that are separated in the production process, but are not individual diodes," says Osram product manager Sebastian Bauer. "The result is a laser that emits four perfectly parallel beams. Our customers no longer have to spend time laboriously adjusting the individual light sources."
The lasers are aimed by an array of very small mirrors in a MEMS (micro-electro-mechanical system) rather than larger, physically moving mirrors. The MEMS device was developed by Innoluce, which was acquired in October by Infineon Technologies.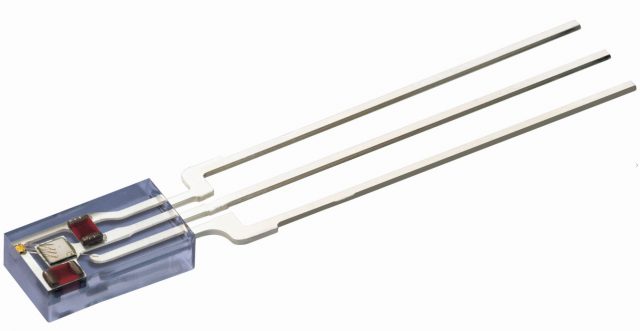 Osram says the LiDAR (Light Detection And Ranging) module covers 120 degrees horizontally and 20 degrees vertically. Detection ranges in daytime are 200 meters (660 feet, or 7.5 seconds at 60 mph) for vehicles, and 70 meters (230 feet) for pedestrians. Its pulse length (when it's on) is 5 nanoseconds, compared with 20ns for earlier LiDAR systems; the less time the laser is on, the easier it is to meet eye safety standards.
Osram says different pulse laser diodes have been used for more than a decade in emergency braking and adaptive cruise control systems. Many ACC systems user radar, which is less susceptible to bad weather and darkness. It's unclear if a self-driving car would need LiDAR devices facing the sides and rear, or if that might be handled by sonar, radar, or cameras.